Manchester United winger Nani to prove himself under manager David Moyes
Manchester United winger Nani says every player has to 'prove himself' again following David Moyes' arrival as manager.
Last Updated: 30/07/13 9:58am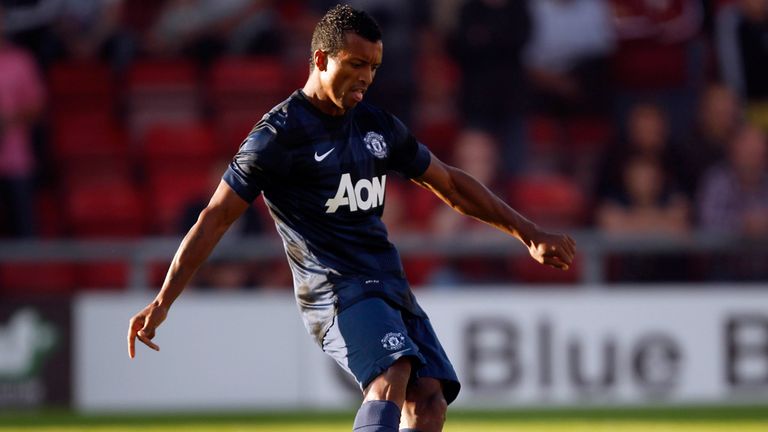 Sir Alex Ferguson's decision to retire at the end of last season prompted the first managerial appointment for United since November 1986.
The Premier League champions have had mixed results on their pre-season tour of Asia and Australia, and Moyes has still to make his first signing after making two bids for Barcelona midfielder Cesc Fabregas.
Nani was not part of the first-team tour after being given extra time off due to his international commitments with Portugal and his recovery from a nasal problem.
The winger, who has been linked with a move to Monaco, marked his first appearance of pre-season by scoring a goal in each half as a United XI won 2-0 at Crewe Alexandra on Monday night.
He is looking forward to seeing what ideas Moyes will bring to the club and acknowledged there has been a change since the retirement of Ferguson.
"Of course it's a bit different when Sir Alex leaves the club, so you can feel the change because you know how important he was for this club," Nani told Sky Sports News.
"The team is the same and we hope the manager comes with ideas to help us to win again.
"Of course, everyone has to prove himself because it is a different manager with different ideas.
"But he knows the players because he has played against them, he has seen the TV and has seen them all these years in the Premier League.
"I think, after a couple of weeks, a couple of months, with the players, he will understand every personality."