Premier League: Rio Ferdinand calls for worldwide action to stamp out diving
Manchester United's Rio Ferdinand believes retrospective punishment is the best way to stamp out diving in football.
Last Updated: 17/09/13 8:09am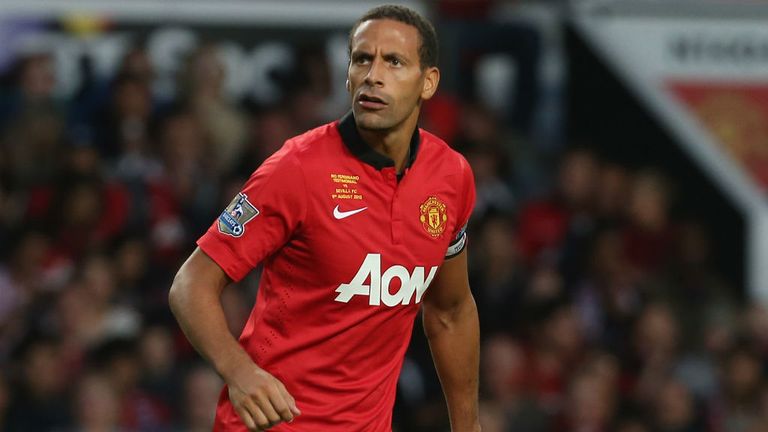 United winger Ashley Young has come under fire for going to ground twice in the win over Crystal Palace, while Reading striker Pavel Pogrebnyak picked up a second yellow card for simulation on Sunday.
The weekend incidents have reopened the widespread debate on diving, with United manager David Moyes saying on Monday that he thinks retrospective punishment should be used as part of the effort to stop players from diving.
Ferdinand agrees - but insists any new enforced punishments must be brought in worldwide and not just in the Premier League.
"It's weird," said the United defender. "It's got to happen across Europe and the world, not just in our league.
"You go into the Champions League and you have been told in the Premier League you are not meant to dive, then you get players from other countries who simulate.
"As a defender, you don't want people trying to con the referee, but if there is contact, the player has the right to go down.
"It has become a part of our game that, as defenders, we are used to. You have got to defend with your head and think how you are going to combat the forwards.
"They are cute and know how to deal with this type of stuff. It is such a difficult thing for referees to say someone dived or there was contact.
"Retrospective viewing and punishments may be the way to go."
Palace chairman Steve Parish had earlier called for straight red cards to be issued to players caught diving, and he remains furious that Kagisho Dikgacoi was sent off for tangling with Young at Old Trafford.
"If preventing a goal-scoring opportunity is a straight red then trying to create one by cheating should be a straight red also," Parish said.
"The only player in the incidents that was honest was Kagisho Dikgacoi and he's sent off and banned for the next match.
"Ashley Young's dive and the appeal before put pressure on the referee to give a subsequent penalty that was certainly outside the area and probably wasn't even a foul.
"Ashley Young has a yellow card and three points and we have no points and one less player to pick from for the next game. It might have cost us a point that might keep us up.
"We need to get some momentum behind a straight red for a dive."