Sir Alex Ferguson takes up position as UEFA's coaching ambassador
Former Manchester United manager Sir Alex Ferguson has accepted a role as UEFA's coaching ambassador.
Last Updated: 24/01/14 4:38pm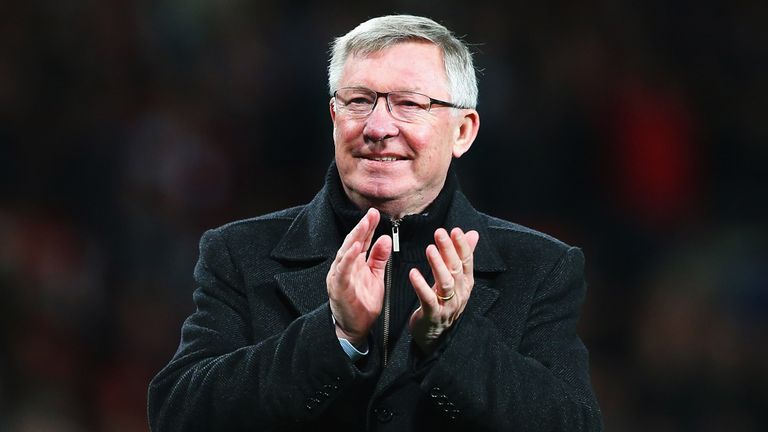 The former Manchester United manager's position was confirmed at a meeting of UEFA's executive committee in Nyon.
Ferguson has told UEFA it is "an honour and a privilege" to take up his new role, which will involve chairing an annual coaches' forum and sitting on the technical study group for the Champions League and the European Championship.
He said: "Since the Champions League began and we've had coaches' conferences every year, all the coaches have made great contributions.
"With the experience I've had I hope I can continue to help young coaches, in particular, in an industry which is becoming more difficult.
"I had a conference in Budapest recently with a lot of young coaches, and I tried to get the message across that they need to sacrifice and they need a good philosophy in football.
"I hope my contribution at UEFA will be exactly that - to help young coaches and to help the present coaches in the Champions League format. I look forward to the challenge, and I thank Michel Platini for giving me this opportunity."
Ferguson, who retired at the end of last season but remains at Old Trafford as a director, also challenged coaches to follow his lead and cut out diving among their own players.
"It is an element of the game we don't like seeing," he said. "I have tried to address it myself with some of my players over the years.
"When Cristiano Ronaldo first joined us he had that dramatic action but he listened very carefully that you can't do that and he improved tremendously. He has been an even better player because of it.
"We had an issue with Ashley Young last year or two years ago and he's tried hard to address it.
"It's up to the coaches, I think they have got to influence players that they have to be better than that. But it's not just in England, it's common in a lot of countries."
Stay tuned to Sky Sports News today for an interview with Sir Alex Ferguson.