Louis van Gaal is unhappy his Manchester United side must play again within 48 hours after watching them seal their seventh win in eight games with a 3-1 Boxing Day victory over Newcastle.
United travel to Tottenham on Sunday for a midday kick-off in north London and Van Gaal believes such scheduling goes against UEFA and FIFA guidelines.
"With FIFA and UEFA's rules it's forbidden to play within 48 hours. In England, it's okay," the Dutchman said.
"I cannot prepare my team like I have to prepare. We have unit meetings, and team meetings, we have training 11 against 11, and assimilating opponents, we cannot do that now.
"But I am very pleased with today's performance," he added.
Wayne Rooney scored twice and set up Robin van Persie as United consolidated third place and Van Gaal says he will continue to play the England skipper in midfield after performances like that.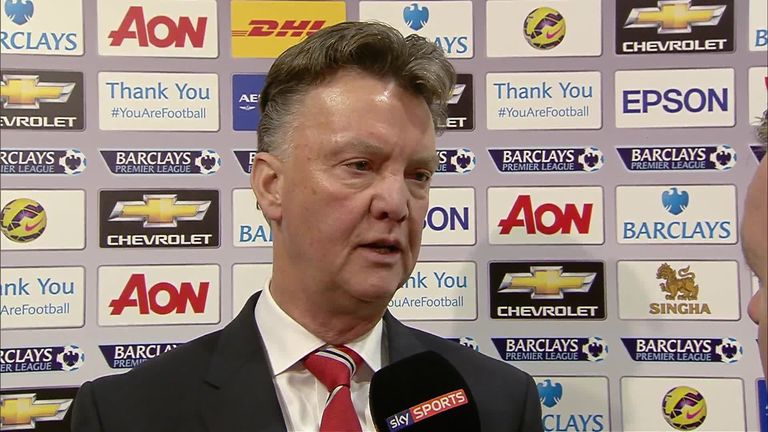 With FIFA and UEFA's rules it's forbidden to play within 48 hours. In England, it's okay.
"When you score two goals and you give the assist to the third goal, then you are happy as the manager. He is very happy also," he said. 
"He has the lung capacity to run 90 minutes as a midfielder that's why I used him also like a midfielder. I can also use him as a striker. For the team at the moment, it's better he plays in midfield.
"To create chances and score fantastic goals like this makes me happy with the performance.
"We have dominated the game for 90 minutes. That's the most important thing, to dominate, in spite of the opponents having a defensive way of playing."
Van Gaal had to do without Angel di Maria after he was injured in training on Christmas Eve.
"The pelvis is not in a right relationship with his leg. I don't think (it's serious), but I am not a doctor."