Ryan Giggs insists Angel di Maria is not suffering from a crisis of confidence and believes it is only a matter of time before he shines again in a Manchester United shirt.
Di Maria became British football's most expensive signing when he joined United from Real Madrid for £59.7m last August.
But after scoring three times in his first five appearances, the Argentinian's form has dipped considerably.
The 27-year-old winger has netted only once in 19 games and has been substituted in United's last three Premier League matches.
But assistant manager Giggs still believes in Di Maria's quality, saying: "I think his confidence is fine. He's a quality player and we'll be looking for him to produce because it is big game after big game now.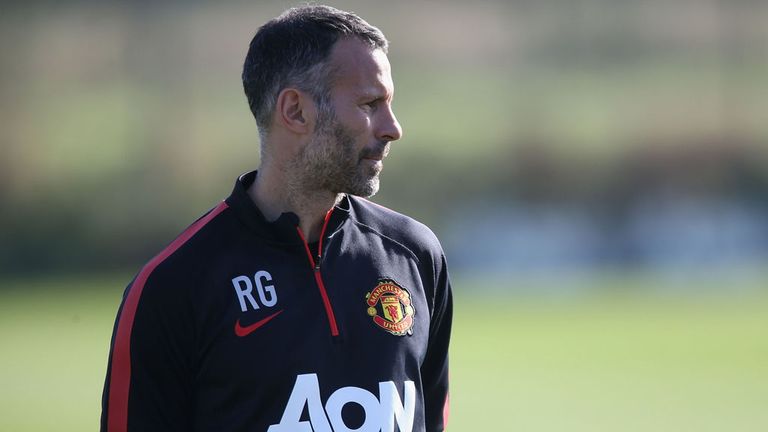 He's a quality player and we'll be looking for him to produce because it is big game after big game now.
"Players get used to different leagues, sometimes quickly and sometimes it takes a bit of time.
"He had a really good start to the season but with players who take risks and who can win games it's always difficult to be consistent because they will try things that other players won't do.
"They're capable of doing that and that's why they're match-winners and the best players."
Louis van Gaal's side have lost just two of their last 18 league matches, although the nature of United's performances have been criticised.
Giggs added: "This is the time really when results are the top focus and then the performances will come and the confidence you get from that.
'Exciting'
"I think we've tried a lot of systems this year and obviously the manager's new to the players and new to the league, so that's going to take time.
"But over the last three months or so we've only been beaten twice and we're in pretty good form. It's tight and all the teams up there are in relatively good form.
"It could come to a few head-to-heads and we've got to play a few of the top teams yet, so it's going to be exciting right to the end."
As for his relationship with the new manager, the 41-year-old added: "I've enjoyed every minute working under Louis.
"He's been brilliant with me and we've helped each other along the way. He's come into a new league which I know all about.
"I'm starting all over again with coaching and serving an apprenticeship and who better to learn from than someone who is a great leader and has won so much over the years?
"I'm learning all the time and just trying to prepare myself the best I can that if I do become a manager I'm best equipped."