Former Everton and Manchester United assistant manager Steve Round believes coaches can gain real insight into their team's mental readiness for fixtures by watching their pre-match warm-up.
United boss Louis van Gaal said he knew something was wrong with his players in the warm-up before their 3-0 defeat to the Toffees at Goodison.
The Dutchman said he and assistants Ryan Giggs and Albert Stuivenberg felt the pre-match routine was not as good as usual and conceded that it was too late to change things in the final minutes before kick-off.
And Round, currently working part-time with Derby, said the warm-up can offer coaches a glimpse of a player's mentality before they take to the pitch properly.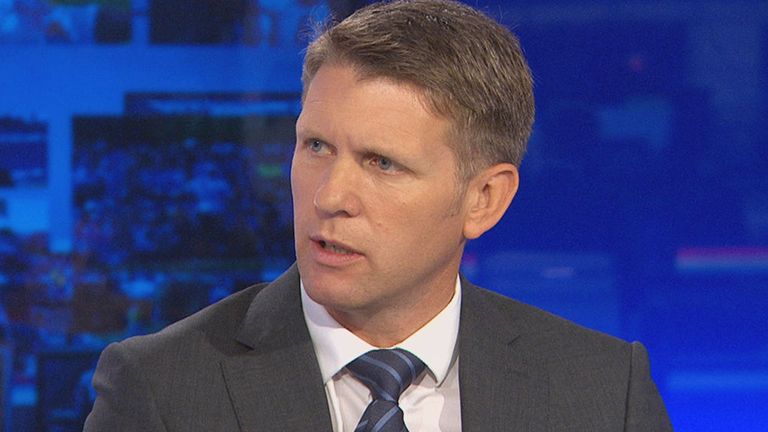 I saw one manager once make the team put their head in a cold bucket of water, just to try and get them sharpened up and ready to play.
Steve Round
Speaking to the Morning View on Sky Sports News HQ he said: "I've taken thousands of warm-ups and you do get a feeling as a coach when you're out there, you can sense when your team are bang at it, focussed, ready to play and when you think that they're not quite there.
"I've been in and said to the manager 'listen, the team might need a little bit of motivation, they might need a rattle off you before they go out' and charge the batteries up a little bit.
"I've also had games when I thought the team were right at it and ready to go and we've been 2-0 down after 10 minutes. It's a difficult one to put context on. He obviously felt it wasn't right, he got feedback off his coaches, off Ryan and the rest and he thought they weren't quite ready to match Everton's start.
"That was the key aspect here. I think if Everton hadn't started as well or even got the early goal then maybe they'd have got away with it but obviously Everton came out and they were pumped."
And Round said it would be difficult for van Gaal to make too many changes in such a short space of time if he felt things weren't quite right just before kick-off.
He added: "It is very difficult because you've got a mentality that's grown over a few days rather than just minutes in the warm-up so to flip that mental switch in five minutes before they go back out is difficult but I have seen it done.
"I have seen managers get right into the team sitting down, get them into a huddle, whatever it may be, to try and change the mentality if they feel that they are not quite ready to go out.
"I saw one manager once make the team put their head in a cold bucket of water, just to try and get them sharpened up and ready to play.
"But I've also seen it the other way. I remember the semi-final at Wembley when Everton played Man United and we were in the warm-up. We were right near the Everton fans and the roar and the song from the fans - it was too loud and it affected the team.
'Performance'
"I had to stop the routine and calm them down and say relax a little bit, get refocused and then we'll start again. The song finished and we carried on. So you do get that sense as a coach but whether you can actually really affect it I'm not sure."
While admitting the pre-match routine is a vital part of the game, both physically and mentally for managers, Round believes the ultimate resonsibility for individual performance lies with the player.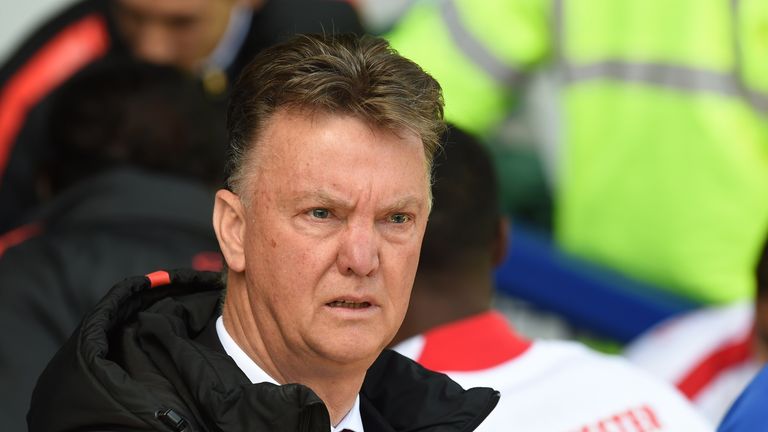 You're trying to get them switched on to be ready for kick off and the challenge ahead... it's not just about the physical side of the game.
Steve Round
"You're trying to get them switched on to be ready for kick off and the challenge ahead," he said. "That's the key aspect; it's not just the physical side.
"You get them warmed up so they don't get injured and they are ready to play physically but it's also mentality as well – you want them to be mentally switched on, ready for what lies ahead.
"You'll do different things, you'll see a lot of teams do a physical warm up then they'll go into possession to give them a feel of the ball and then some unit work to try and get them familiar with the position and any last minute tactical things you want to do.
"You're getting them game-ready but at the end of the day the responsibility on your performance as a player really comes down to you. You have to make sure that you are ready to play and that comes from within."
Round said it was probably the worst he has seen United play under van Gaal but also paid credit to Everton, saying that Roberto Martinez got his tactics right from the first whistle.
"I haven't seen all their performances but it is probably the worst I have seen them play in," he said. "But I think that's taking away from Everton's performance a little bit. They were excellent on the day – they got the tactics right, I think they came out the blocks really fast. Big credit to Roberto Martinez; I think he got the game plan and everything else absolutely spot on.
"When Everton are playing well Goodison is a tough place for any team to go. Manchester United have struggled there recently and I think it was more Everton's performance than Man United coming off the pace of it."
Watch the Morning View on Sky Sports News HQ from 10am, Monday to Friday.