Robin van Persie was greeted by Fenerbahce supporters after the Manchester United striker arrived in Istanbul to discuss joining the Turkish club on Sunday.
The Turkish giants announced last week they had entered into negotiations with United and the Dutch striker over a potential move and Van Persie landed at the airport amidst chaotic scenes where he was draped in several Fenerbahce scarves.
He told fans: "What I'm seeing here is incredible. Thank you for your support. I hope I can make you very happy . It is an honour to see you here."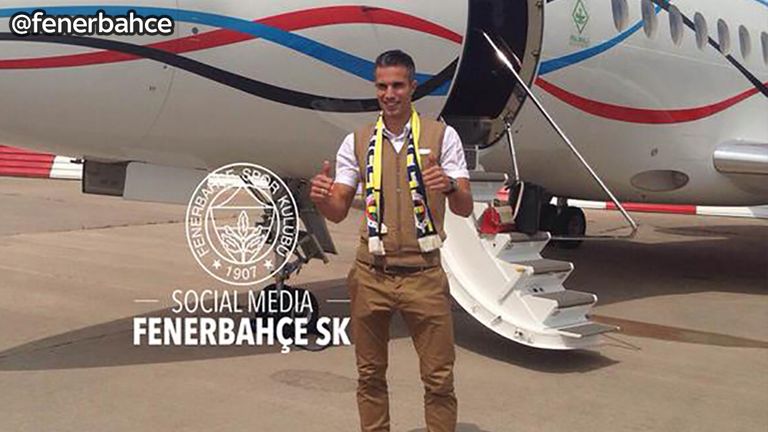 On Sunday afternoon the Turkish club posted a picture on Twitter of van Persie wearing a Fenerbahce scarf, standing in front of the private jet that was about to fly him to Istanbul.
"Previously we reported that we had begun transfer negotiations with Manchester United and the Dutch player Robin van Persie. On the evening of Sunday July 12, he is coming to Istanbul," read a statement on their official website.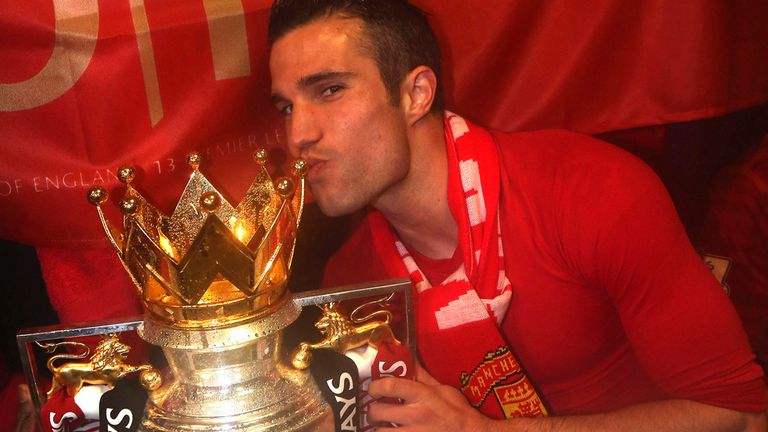 Fenerbahce seem confident that a deal will be completed shortly, but United boss Louis van Gaal refused to confirm that the 31-year-old was on his way out of Old Trafford on Friday.
Asked whether he was looking for a another striker because Van Persie was leaving, Van Gaal said: "When you say that it is not all true.
"When we feel we can say he is gone you shall hear it from Manchester United. We don't have the feeling yet."
Van Persie scored 30 goals for United as they won the league in 2012-13 following his £24m move from Arsenal.
Since then however, he has had limited impact, suffering a number of niggling injuries. He scored 10 goals in 29 appearances under compatriot Van Gaal last season.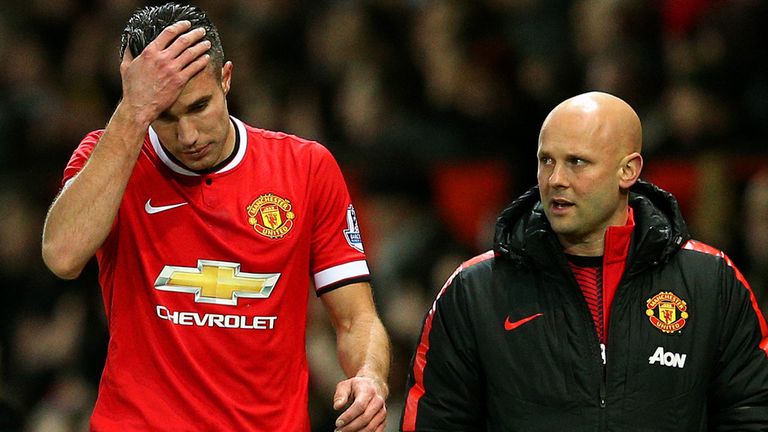 Fenerbahce signed Van Persie's former United team-mate Nani on Monday for a reported £4.25m.
If Van Persie is sold, United would have only Wayne Rooney, James Wilson and the injured Javier Hernandez - out with a broken collarbone - in their squad as recognised strikers following the exit of on-loan Falcao at the end of the season.
Hernandez is a target of Major League Soccer team Orlando City.