Ajax manager Frank de Boer seems resigned to losing goalkeeper Jasper Cillessen, who is the bookies' favourite to replace David de Gea if he leaves Manchester United.
Sky Sports News HQ understands United are themselves expecting to see De Gea depart, if not this summer then next.
The Spain 'keeper only has a year left on his contract at Old Trafford and the indications are that he is unlikely to sign a new deal to stay with Louis van Gaal's squad, with Real Madrid topping the list of his suitors.
Cillessen, who was made the Dutch No 1 'keeper when Van Gaal was at the helm of the national side, is the bookies' tip to come to United if De Gea goes.
De Boer, speaking after Ajax's 1-1 friendly result with Wolfsburg on Friday, was downbeat about the chances of the Dutch side keeping Cillessen.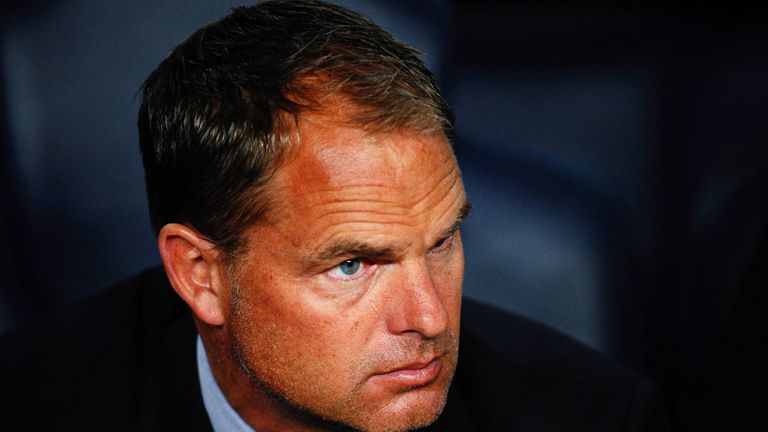 If Manchester United come with a bag of money it can be difficult.
"For us it would be a disaster if that's going to happen because it's already very difficult to find a good goalkeeper, especially if you have the best goalkeeper in Holland," he told Sky Sports News HQ.
"We want to keep him and he wants to stay, but if Manchester United come with a bag of money it can be difficult.
"We have to wait but the transfer period still has a long way to go."
Rumours
But 26-year-old Cillessen, who has collected 23 caps since making his debut for the Netherlands in 2011, said he has heard nothing concrete about a move to Manchester.
"I'm very happy here [at Ajax]," he said.
"I have only heard the rumours so I don't worry about it until I hear something from my agent. If I don't hear something from my agent, I enjoy playing at Ajax. I ask my agent, who also is Memphis Depay's, and he says we don't know anything."
He acknowledged it is a great compliment to be linked with the English club, saying: "Of course, it's a great club, Manchester United, but I cannot do anything with rumours."
He added: "It would be a great step."