Louis van Gaal says he needs to sign a superstar to help achieve his ambition of winning the Premier League before he leaves Manchester United in two years.
Speaking with Sky Sports News HQ's Vinny O'Connor, the Dutchman admitted that is the time limit he has given himself to win the Premier League title, after which he will walk away from the club, whatever happens.
And to give himself the greatest chance of realising his ambition and delivering Manchester United's fourth European title, Van Gaal says he needs to sign a player like Cristiano Ronaldo.
"I think we still need more speed in front and also more creativity and that is why I want (Angel) Di Maria to stay, but, we don't know that so we will have to see," he said.
"Bayern Munich - they have Ribery and Robben. Chelsea have Hazard and Willian. Real Madrid: Ronaldo and Bale. Barcelona: Neymar and Messi.
"(Ashley) Young and (Juan) Mata had fantastic seasons with assists and goals but to win the Champions League, you need speed also. That is why I think, maybe, we still have to buy a player with speed and creativity."
So is Ronaldo's return a realistic possibility?
"I cannot answer these questions. When we shall buy a player and he has signed, then we shall say. But not in a process and not in a strategy," he said.
"I cannot say that. I want to say it. For the fans I want to say it. But it is not smart. I have to protect the interests of the club."
When asked what he thought of Ronaldo the player, he was a little more forthcoming.
"Now, I make an exception for Ronaldo. He is a fantastic player. But he knows that. But I like him," he said.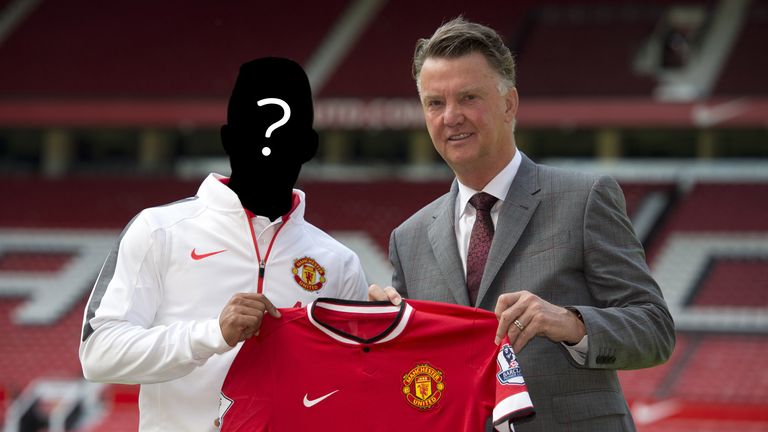 Van Gaal insists though that regardless of whether he wins the league, he will walk away in two years' time.
"I promised that to my wife," he said. "We have not many years together any more.
"I have to admit I have said to her when I met her and after our relationship seemed to be very good, then I said at 55 years I shall quit. Now I am still working and next week I am 64."
Adamant that he will give the job up when his current contract ends, he said: "I have done everything in my career as a manager. I have been in the Netherlands, my home country. I have been in Spain, fantastic league. Germany, fantastic league. Now I am here.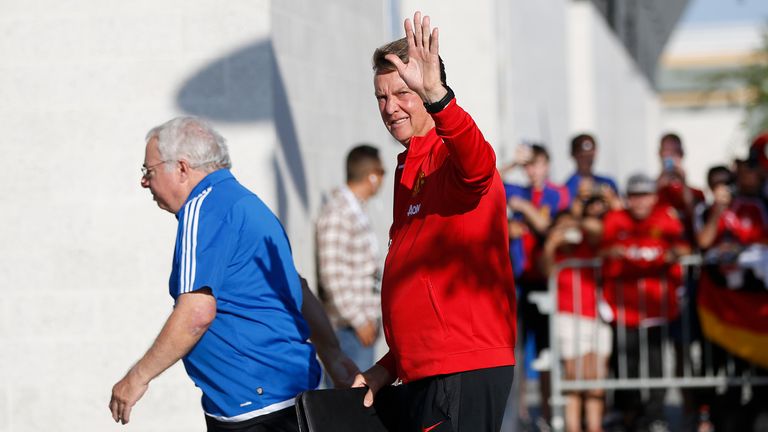 "Also to participate in a world championship. I have done that. So, I have to go to Qatar to earn still more money? I don't think so. You have to enjoy also your life and your relationship with your wife."
One piece of business Van Gaal has been able to conclude on tour is the signing of Sergio Romero, with the Argentine seen as a potential successor to David de Gea.
Van Gaal said: "I think in the circumstances with the threat David de Gea is going to Real Madrid we have to prepare our season and I think Sergio Romero can fulfil that because you need to handle quickly what may happen with David de Gea.
"I think he is a very good choice. He has international experience. I know him very good because I picked him when he was 19 years old to AZ Alkmaar.
"I know also his character so I hope he can have a contribution to our selection and I have confidence he can give that."