Manchester United can rely on Wayne Rooney, says Louis van Gaal
By Vinny O'Connor, Sky Sports News HQ in San Diego
Last Updated: 27/07/15 5:18pm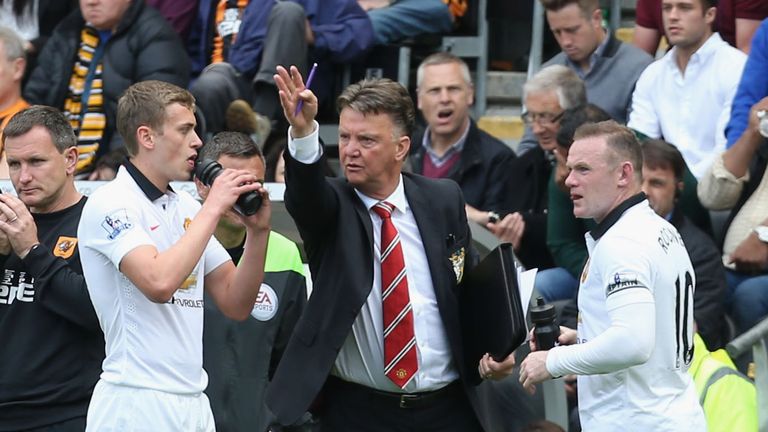 Louis van Gaal believes Manchester United already have enough strike options to see them through next season.
The departures of Radamel Falcao and Robin van Persie over the summer have led to speculation over whether United have enough firepower to mount a serious title challenge.
Van Gaal has previously said he was looking to sign a new striker - before backtracking a day later.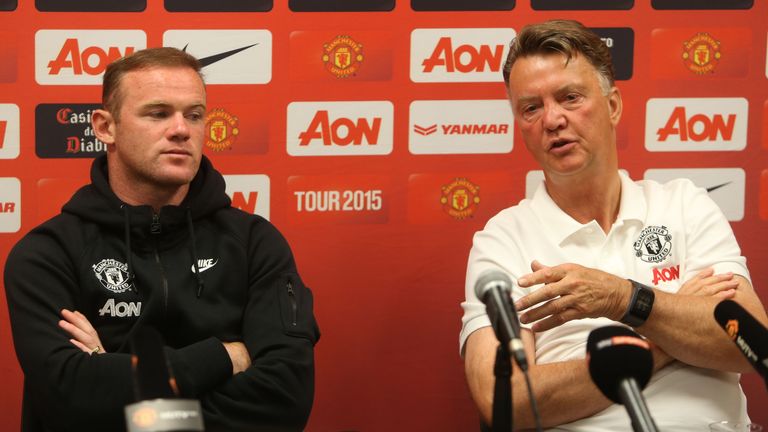 He's our striker. He has to prove it but I'm fully confident he shall do that .
Louis van Gaal on Wayne Rooney
The Dutchman, talking to Sky Sports News HQ's Vinny O'Connor on their pre-season tour of the USA, now says his attack - led from the front by captain Wayne Rooney - is strong enough.
"He's our striker," said Van Gaal when asked about Rooney's role next season. "He has to prove it but I'm fully confident he shall do that - and he's also captain of the team.
"He'll play a lot in the striker's position."
And when asked what he expects from Rooney, Van Gaal agreed he wanted to see '20-25 goals' - "because (Sergio) Aguero is also making that amount of goals".
Van Gaal also hinted that Javier Hernandez - back with the club after a year on loan with Real Madrid - and Adnan Januzaj will have an important role to play at Old Trafford over the next 12 months.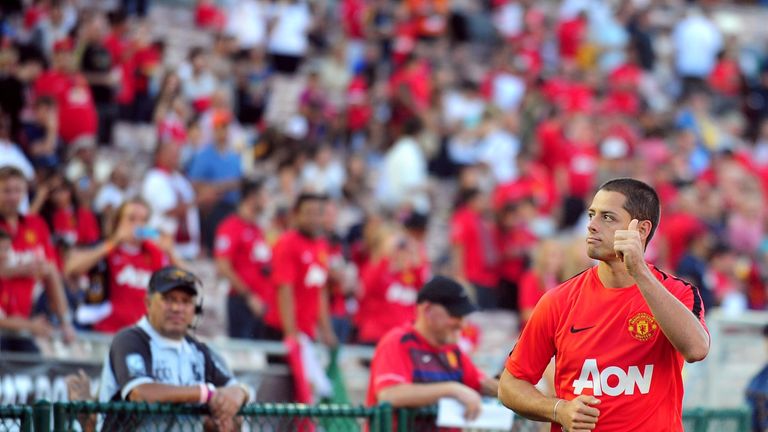 "We'll have a lot of matches so Chicharito (Hernandez) can also play in that position - and we still have (James) Wilson.
"Also, yesterday (in a 3-1 win over Barcelona) you saw Januzaj in a striker's position - he did it very well. So we have enough choices."