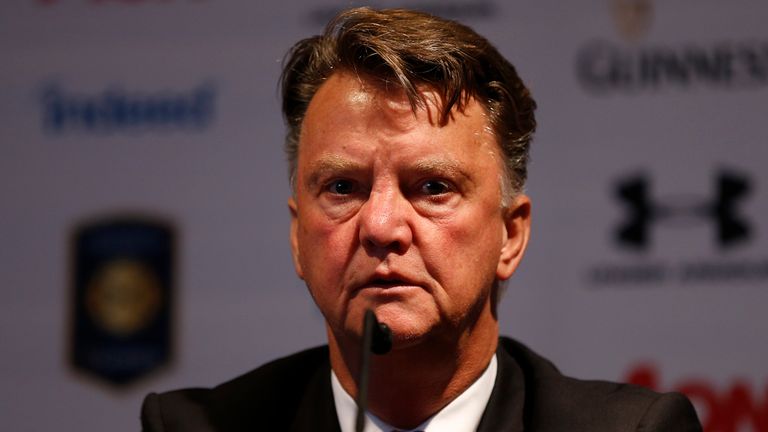 Gary Neville has expressed a series of concerns about Louis van Gaal's Manchester United ahead of their clash with Liverpool on Saturday.
The Sky Sports pundit pointed to the "lack or order" at the club, the fall outs with recent signings and the "fear of capital punishment" that he feels is inhibiting United's players in his Daily Telegraph column.
While Neville remains steadfast in his view that the club should stick with the Dutch coach, he has suggested the current difficulties on and off the field cannot continue indefinitely.
"I've always maintained that Manchester United should give their managers a minimum of two to two-and-a-half years, however messy things get," said Neville. 
"My support for Louis van Gaal is unchanged but there are red flags on some of the things we've seen at the club.
"He is at the point where he has to start delivering the performances that go with the fantastic amount of money he has been given and the incredible support from the fans.
"If he were playing the football he's playing and getting the results he's getting, having spent the money he's spent, at Bayern Munich or Barcelona, he would be in significant trouble.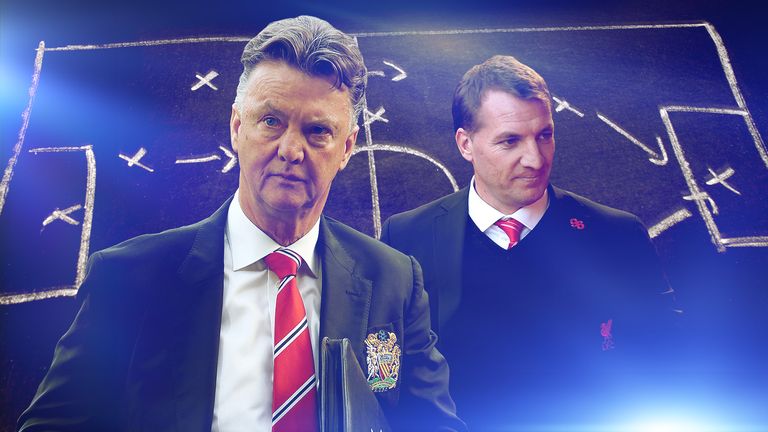 "It was a bit like this at United during my childhood. The lack of order, the carousel. Maybe what I remember from my boyhood years is actually the norm and what we had under Sir Alex was freakish."
United sold their record signing Angel Di Maria to Paris St Germain after just one season at Old Trafford, while Robin van Persie left for Fenerbahce and Adnan Januzaj was allowed to go on loan to Borussia Dortmund.
The deadline-day signing of Anthony Martial from Monaco for a fee Van Gaal himself described as "ridiculous" has also caused United's transfer strategy to be questioned.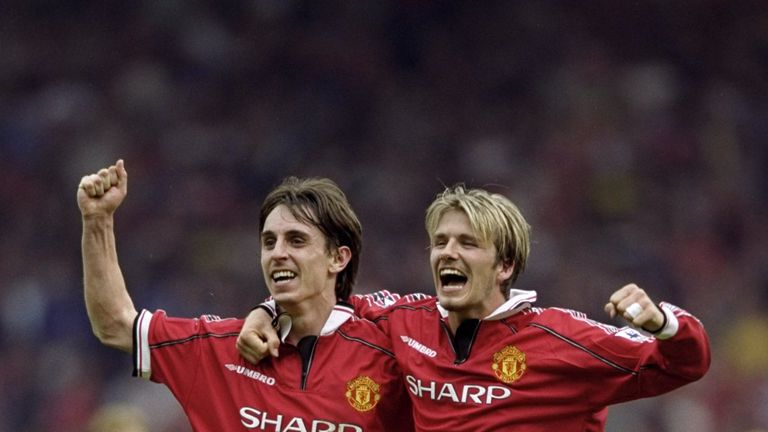 "United are certainly starting to do things that we scoffed at in the Ferguson era when other clubs behaved that way," added Neville. "That's where my conflict is. 
"I have real concerns that Louis van Gaal has fallen out with numerous players over the last year. Some of those players he actually brought in himself.
"It hardly bodes well when players are brought through the door by a manager who then discards or marginalises them."
On the field, United's defensive organisation was praised as they opened the Premier League campaign with three consecutive clean sheets.
Neville believes "the coach deserves great credit for that" but issues over the team's attacking fluency remain.
"I see them on the ball I see players in fear of capital punishment if they give it away through any element of risk or expression in the final third," he added. 
"They look like they will suffer if they make an error. That is a concern when you have so many expressive players out on the pitch."
Watch Man Utd v Liverpool live on Sky Sports 1 HD from 5pm on Saturday