Manchester United stars set for more 'boring' meetings says Louis van Gaal
Last Updated: 14/09/15 4:57pm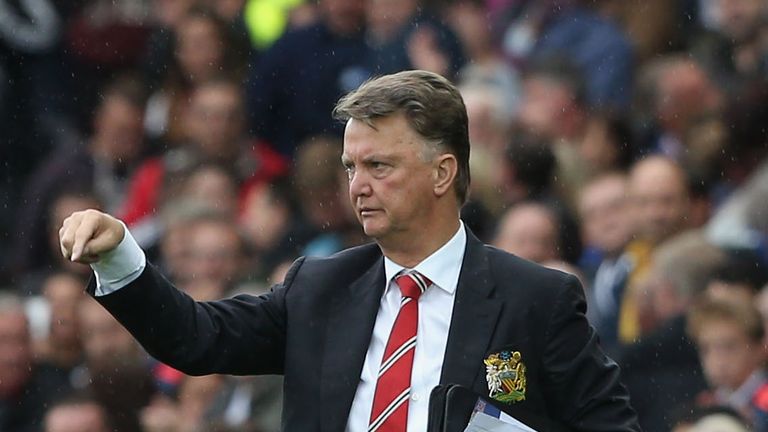 Manager Louis van Gaal has told his Manchester United players to prepare for more "boring" meetings because he thinks they are effective.
The Dutchman was in just as defiant a mood on Saturday night as he was on the eve of his team's morale-boosting 3-1 win over Liverpool.
The day after breaking into song mid-press conference to underline how he still had the support of his players and the fans, Van Gaal again poked fun at newspaper stories of apparent unrest in the Old Trafford dressing room.
The United manager was at pains to point out that his team would not have taken the lead had they not planned and practised the free-kick drill that led to Daley Blind's opener.
"I have to say the meetings about the set-plays and the sessions about the set-plays have paid off," he said.
"So I am very happy because the first goal was the deciding goal. We have a lot of meetings, you know."
David de Gea had made a successful return to action, Anthony Martial scored a stunning goal on his debut and United recorded a big win over their most bitter rivals.
But Van Gaal was not necessarily happy with everything he saw on Saturday Night Football.
"As a manager you are never satisfied," he added. "The fans are very satisfied, the fans are very pleased with David de Gea for example, but I have a criticism for him and I am sorry I have to say that.
"And that's for all the players.I want to improve every individual, but because of that you also improve the team performance, which is what we are doing.
"It means a lot of meetings and a lot of training sessions. I have heard the words 'boring' and 'too rigid', but it is like that.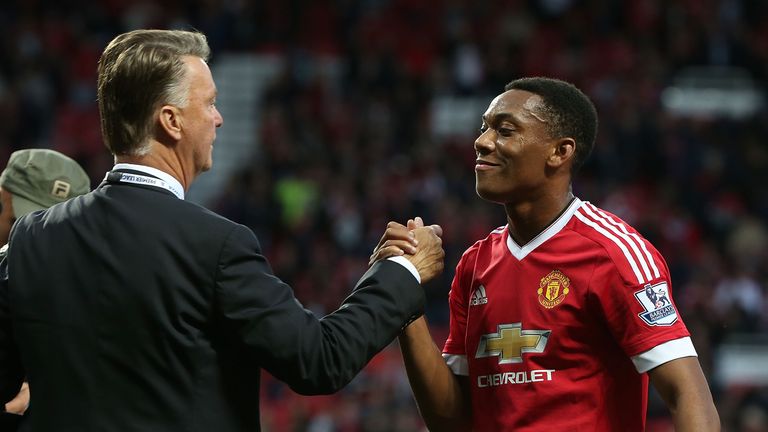 "I think that every player has to be very happy with his profession because he makes from his hobby his living. Then you have to show your professional attitude."
Meanwhile midfielder Michael Carrick has admitted he knew little about French teenager Martial until deadline day.
"I have to be totally honest, I didn't know an awful lot, no, like many, but I do now," Carrick said.
"He is off the mark now. He has announced himself, everyone has seen it on the big stage. It's a good start for him. I am sure his confidence will be sky high after that.
"It's a good way to settle him and if that has raised expectation then so be it. That is part of the game."