John Terry says Chelsea will not renew his contract this summer
By Stephen Turner
Last Updated: 01/02/16 6:28am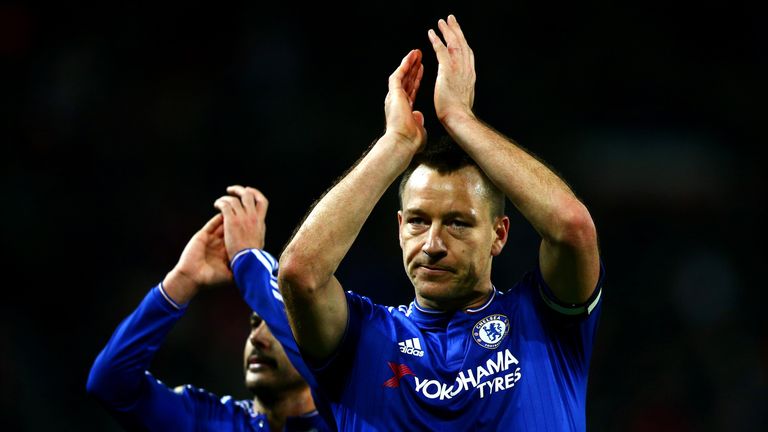 John Terry has revealed Chelsea will not renew his contract when it expires at the end of the season.
The club's most decorated captain announced the news after starting a 5-1 FA Cup win at MK Dons on Sunday and said he plans to continue playing, although not in England.
The 35-year-old sought clarification on his future before last week's win at Arsenal and has now accepted there will be "no fairytale ending" to his career despite a suggestion from Chelsea that "things might change" when a permanent successor to Jose Mourinho is appointed.
He said: "I was in last week before the Arsenal game and it's not going to be extended. It's my last run in the FA Cup so I want to make it a good one.
"It's a big season for me and I want to push on - not just in this competition but in the Premier League as well. I knew before the Arsenal game so mentally I've kind of accepted it. We just have to move on.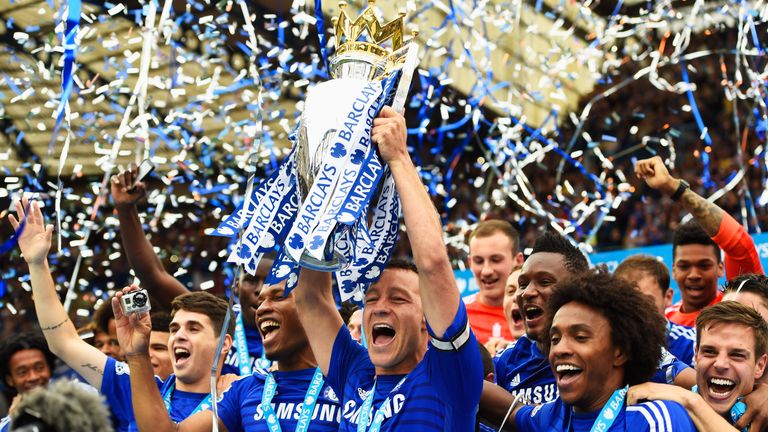 "They said that when the new manager comes in, things might change. It's a no at the minute. I needed to know now like I have done every January and sometimes it takes a couple of months to get done.
"Unfortunately it was a no. It's not going to be a fairytale ending, I'm not going to retire at Chelsea. It's going to be elsewhere, which it took me a couple of days to get over. But my performance isn't going to change - the way I train, what I give for the club. I want to give everything and finish on a high, on 100 per cent good terms with the club.
"I couldn't play for another Premier League club, so it will be elsewhere for sure."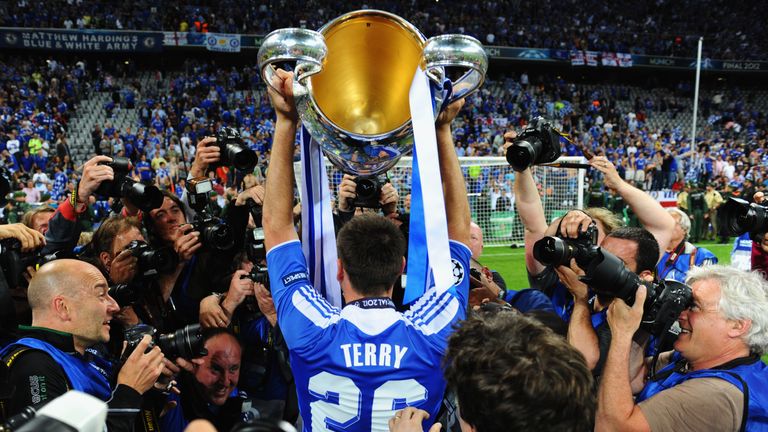 However, a statement from a Chelsea spokesman later on Sunday appeared to leave the door open for Terry to extend his stay at Stamford Bridge.
"John requested a meeting with the club the week before last. In that meeting he asked about the possibility of an extension to his existing contract," said the spokesman. 
"John was advised that while no new deal was currently on the table, that situation could change in the coming months. The club has the utmost respect for John and everything he has helped us achieve to date. 
"He is a fantastic servant of Chelsea Football Club and a superb captain and, as such, the club will keep the channels of dialogue open."
If he does not return, Terry admitted he has been offered a route back to the club once his playing career his over, and he said: "We spoke about my legacy and coming back to the club when I finish. The most important thing now is to get us up the league.
"The club will move on. No player is ever bigger than the club. Ideally I would have loved to stay, but the club's moving in a different direction. No doubt they'll sign one or two great centre-backs.
"I want to come back as a Chelsea supporter in years to come with my kids and see the team doing great. unfortunately that's not going to be with me, but I want to see the team do well. It's going to be my last year and I want to go out at the top."
Terry, who has been on Chelsea's books since he was 14, made his debut as a 17-year-old in 1998 and has gone on to win 14 major trophies at Stamford Bridge.
Terry's Chelsea stats
Appearances - 696
Goals - 66
PL titles - 4 ('05, '06, '10, '15)
FA Cups - 5 ('00, '07, '09, '10, '12)
League Cups - 3 ('05, '07, '15)
Europa League - 1 ('13)
Champions League - 1 ('12)
He was made skipper under Jose Mourinho in 2004 and led the club to just a second English title the same season, going on to lift the trophy three further times.
The 35-year-old's haul of honours also includes five FA Cups, three League Cups, a Europa League and a Champions League, although he famously missed the 2012 final through suspension.