Thibaut Courtois has raised doubts over his future with Chelsea after refusing to commit to the struggling Premier League Champions.
Courtois, who spent three successful seasons on loan with Atletico Madrid, has been linked with a return to the Spanish capital with La Liga giants Real Madrid.
The 23-year-old won the Premier League with the Blues last year but this season's struggles have left a mark on him.
When asked whether he would remain in west London beyond the end of the season, Courtois told Belgian broadcaster RTBF he was unsure.
"I do not say yes, I do not say no. I do not know: I still have three years on my contract. We must see what Chelsea want," said Courtois.
"It is true that it [this season] has changed me. Until now I had always won a trophy every season. We hope that next season will be better."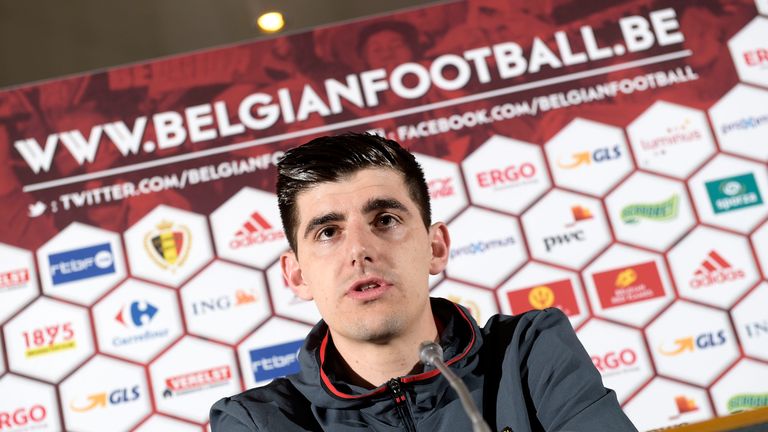 Courtois, who missed several weeks of the campaign after undergoing knee surgery in September, insisted he has never doubted his ability even in testing times.
"Especially mentally, you have to be strong," said the former Genk stopper, whose sister and both parents have all played volleyball at a high level.
"But with my character, and having grown up in a family of top athletes, I do not have too many problems with it. I never doubt."
Courtois is currently with the Belgium squad preparing for Tuesday's friendly with Portugal - a fixture which was switched to Leiria having initially been cancelled for security reasons in the wake of Tuesday's Brussels terror attacks.
And he believes he is training at a higher standard with his international colleagues than when with his club.
"The level of training is higher among Devils," he said. "There are only world-class players [here], while at Chelsea, there are some players a little less rated and we often train with youngsters as well."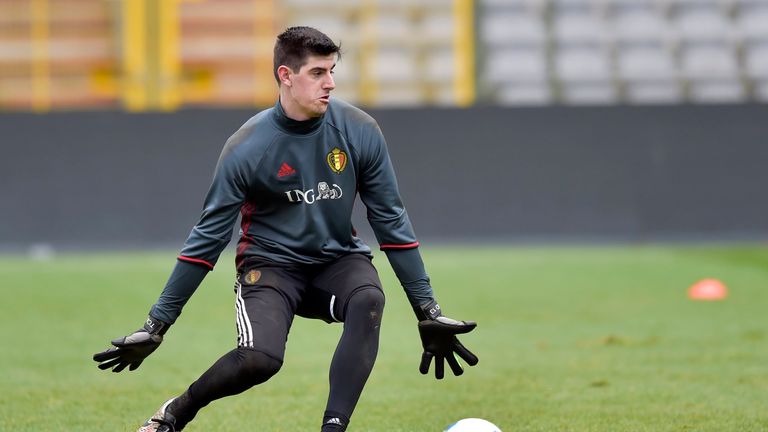 The level of training is higher among Devils [than Chelsea]. There are only world-class players.
Courtois is one of a host of Premier League-based Belgium stars to have suffered injury-plagued seasons, along with the likes of Chelsea team-mate Eden Hazard, Tottenham defender Jan Vertonghen and Manchester City pair Vincent Kompany and Kevin De Bruyne.
And that is not something that has come as a surprise to the former Atletico Madrid loanee.
"We have matches every three days, no winter break, there are many cup matches," he said. "The pace is high and the contacts are tough."