Chelsea midfielder Cesc Fabregas has admitted he doesn't want Tottenham to win the Premier League title.
Mauricio Pochettino's second-placed side travelled to Stoke on Monday Night Football where they were looking to capitalise on leaders Leicester's draw with West Ham and close the gap at the top to five points.
Former Arsenal and Barcelona star Fabregas, who won the title last season with Chelsea, joined Ed Chamberlin and Jamie Carragher in the MNF studio to offer his expert analysis of the game at the Britannia Stadium.
And the Spaniard, who enjoyed a successful eight-year spell with Tottenham's north London rivals, made it clear his allegiances lie with the boys from the King Power Stadium.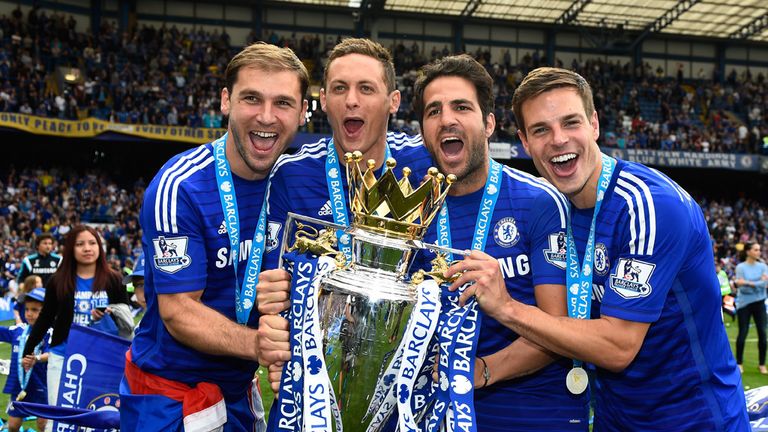 Asked ahead of kick-off whether he expected any more twists in the title race, Fabregas said: "Hopefully not, I don't want Spurs to win it.
"For what they've done I'd love Leicester to win the Premier League."
Hit the video at the top of the story to see Fabregas reveal his champions choice!