Chelsea and adidas to end partnership six years early in 2017
By Kaveh Solhekol, Chief News Reporter
Last Updated: 11/05/16 9:41pm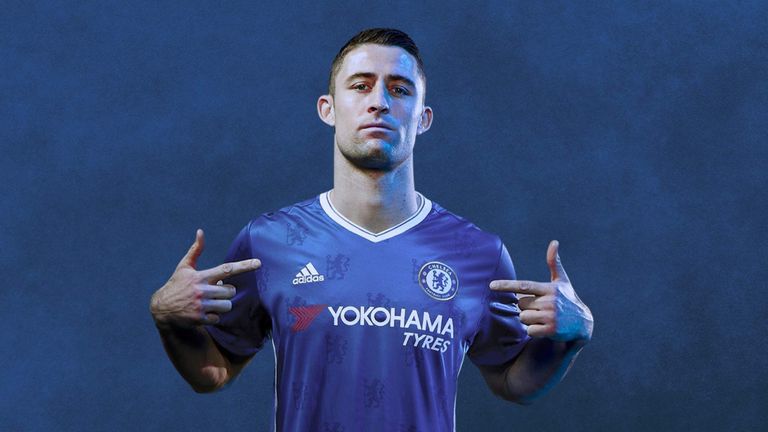 Chelsea and adidas will terminate their existing commercial partnership six years early in 2017.
It is understood that Chelsea initiated talks to end the deal early and are happy to pay the £40m termination fee. adidas has been the sponsor and sportswear supplier for the Premier League club since 2006.
Chelsea looked at all their commercial deals and realised they could get a lot more than the £30m a year they were receiving from adidas.
They signed the £30m-a-year deal in June 2013 and were surprised when the company secured a £75m-a-year deal with Manchester United 12 months later. They believe they have been one of the world's most successful clubs and the current adidas deal did not reflect their market value.
The Premier League club are confident of signing a much more lucrative kit deal.
A spokesperson at adidas told Sky Sports News HQ that the decision was "in line with our strategic business plan where we will sponsor fewer teams in the coming years".
With Chelsea having just launched their new kit, adidas was asked why the pair were parting company.
The spokesperson stated: "We will still continue to partner with the club until June 30 2017 and we look forward to the 2016/17 season together."
Chelsea have endured a miserable campaign in the Premier League this season having begun the campaign as champions. They are currently ninth with two games remaining.
adidas continue to be in discussions with Real Madrid about renewing their kit deal with that agreement expected to be worth a world record £1bn over 10 years. That would be more than Manchester United's 10-year £750m deal.
United receive £75m a year from adidas but that is cut by 30 per cent to £52m if they fail to qualify for the Champions League two seasons in a row.
adidas, whose association with the English Cricket Board is also ending next year, are focusing on their big deals with Real Madrid, Manchester United  and Bayern Munich.
The spokesperson added: "adidas AG wishes to expressly thank Chelsea Football Club for their always professional and successful collaboration, which has included, among other successes, the time of their UEFA Champions League title in 2012 as well as two Premier League titles."