Cesc Fabregas says he hopes his match-winning EFL Cup display against Leicester City will silence his detractors in the media.
Chelsea's Spanish midfielder has yet to start a Premier League game since the arrival of Antonio Conte at Stamford Bridge, leading to speculation about his future at the club. But he was named in the starting line-up to face the Foxes on Tuesday night and put in a man-of-the-match display in the 4-2 win.
Fabregas already had an assist to his name as an entertaining game went into extra-time, but his two goals in as many minutes won the match for the Blues, and the player says he hopes the display will put an end to the "rubbish" in the media about his future.
"I was happy to play first of all from the start, and secondly if I can help the team then fantastic," Fabregas told Sky Sports. "Hopefully this will shut up a few journalists, a few dailies, a few whatever, who are talking rubbish all the time and focus on what's important, Chelsea winning.
"I'm focusing on playing well and when I have the chance I'll show what I can do, because I know what I can do and it's a lot for this team."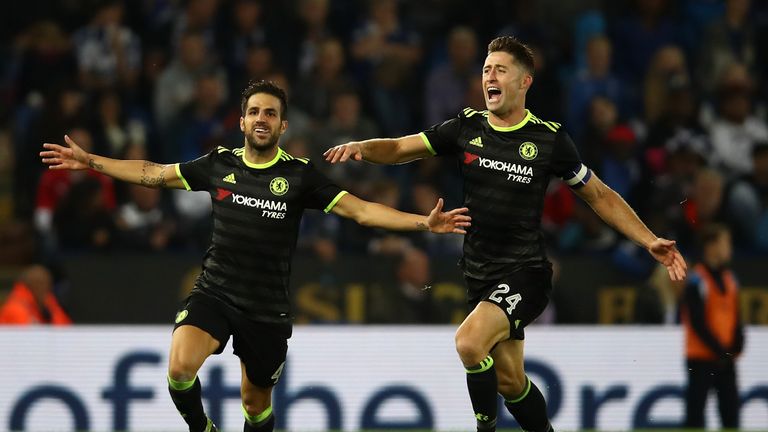 Chelsea went two goals down at the King Power Stadium thanks to a first-half from Shinji Okazaki, but Fabregas believes the response spoke volumes about his team.
"I think we played quite well, to be honest," Fabregas said. "We know they are a dangerous team on the counter, which is what they did, but I think we showed great character, as I think we've been showing during the whole season."
Antonio Conte was relieved to see his side progress to the fourth round after such a hard-fought cup tie, and singled out his midfielder for special praise after the game.
"Cesc is an intelligent player, a clever player and he sees the game, he feels the situation," Conte said. "I'm pleased for him, because in the games when he didn't start in the line-up he always had a great attitude."
Watch Man Utd v Leicester, the Ryder Cup and the EFL Cup as part of our three months' half-price offer.