Antonio Conte has told Sir Alex Ferguson not to write off Chelsea's title hopes
By Michael Kelleher
Last Updated: 31/10/16 8:46am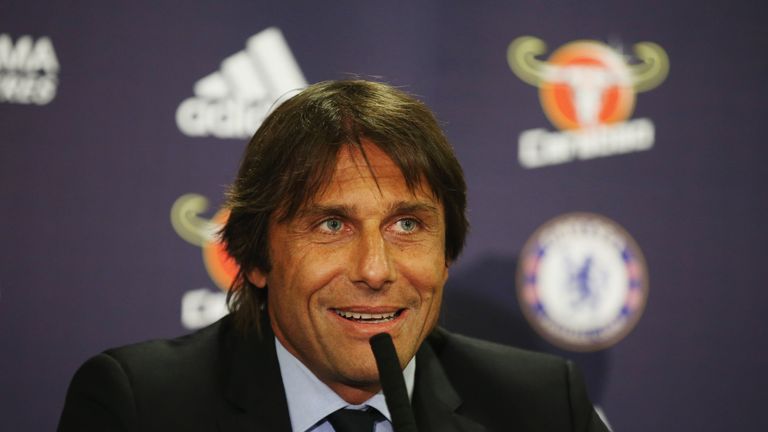 Antonio Conte believes it is far too soon for Sir Alex Ferguson to write off Chelsea's chances of winning the Premier League title this season.
Earlier this week, Ferguson listed his former club Manchester United alongside Manchester City, Arsenal, Tottenham and Liverpool as the five teams capable of winning the league this season.
That was despite the Blues thumping United 4-0 at Stamford Bridge last Sunday.
Conte insisted he respects Ferguson's opinion, but refused to put limitations on what his squad can achieve with hard work.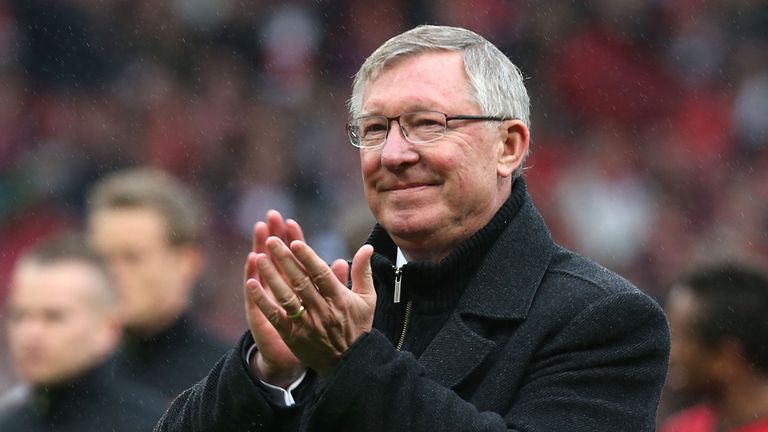 "I respect a lot what he said, but I know that we are working very well," the former Juventus and Italy boss said.
"I think now we are now in a good way to improve a lot and to become a team that can stay (in contention) until the end to get something.
"Our ambition must be always to play to win every game. Always. It's important. I try to transfer this to my players in every moment, in every day, every week, in every game.
"We must be ambitious. But to be ambitious you must work a lot."
Conte was asked if Chelsea, beaten in the EFL Cup at West Ham on Wednesday, were ahead of schedule in terms of his expectation levels, almost four months into the job.
He said: "I'm very happy for the work that we are doing. And I'm sure that if we continue in this way, we can have good satisfaction for our work.
"It's important now to be focused on the work during the training session, on the game, game by game and to try to improve in every game.
"And to be ambitious, to work for the maximum always. You can reach this (aim) or not, but it's important to work a lot with this target."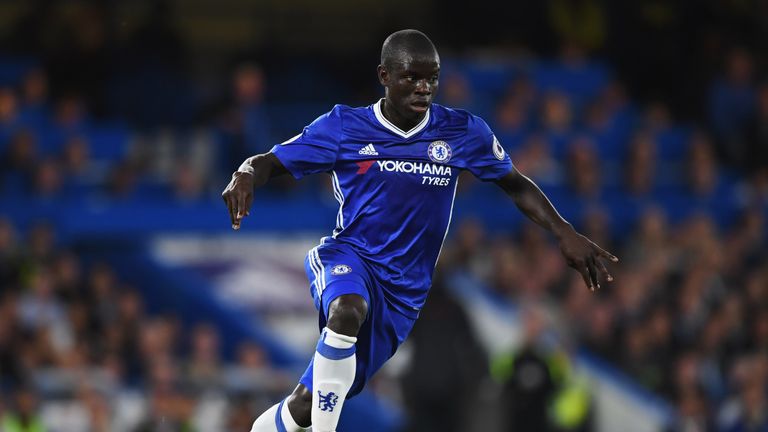 One player matching Conte's high demands is N'Golo Kante, who against Manchester United scored his first Chelsea goal since his summer switch from Leicester.
Conte, who admitted he was not aware of Kante before his influential season with the Foxes, described the France international as "a complete midfielder".
"You can see in the last three games of the championship (against Hull, Leicester and United), N'Golo could score three goals," Conte said.
"He's a player that always arrives in the box. He has fantastic stamina, also good technique, good positioning, good personality. He's a very good player."
Kante operates well in Conte's favoured 3-4-3 system, where the head coach demands continual pressure on the opposition.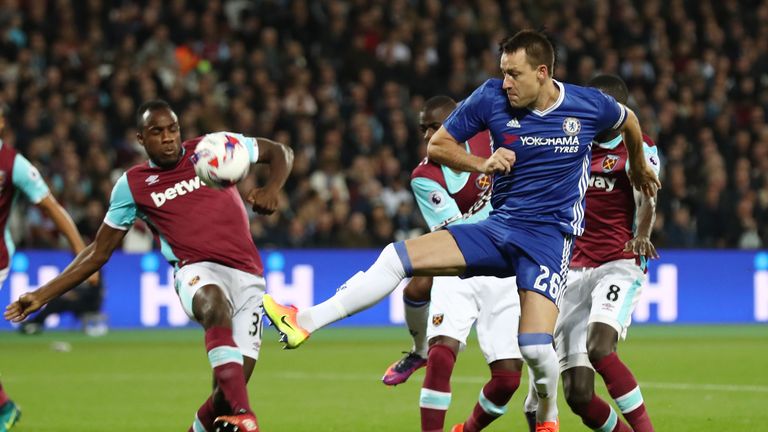 Captain John Terry got his first experience of the formation in Wednesday's 2-1 defeat to West Ham, after making his first appearance after more than six weeks out with an ankle problem.
Terry is expected to return to the substitutes' bench against Southampton on Sunday, with Conte adamant that his influence remains important, but his captaincy does not make the defender immune from omission.
"My decisions are only for the best for the team, for the club and to win," Conte said. "If one player is captain or vice-captain, it's not important.
"It's important to find the right solution to take the best decision for the team, in this moment."