Chelsea are seemingly charging towards a fifth Premier League crown, so how can the Blues be stopped? Sky Sports analysists Gary Neville and Jamie Carragher tell us.
Antonio Conte's side went seven points clear at the top of the table after recording an 11th straight top-flight win at Crystal Palace on Saturday afternoon and are now just two victories short of equalling Arsenal's record for consecutive wins set during the 2001/02 campaign.
So how exactly can the west London club's march towards the title be halted? Former England internationals Neville and Carragher give us their opinions on the matter…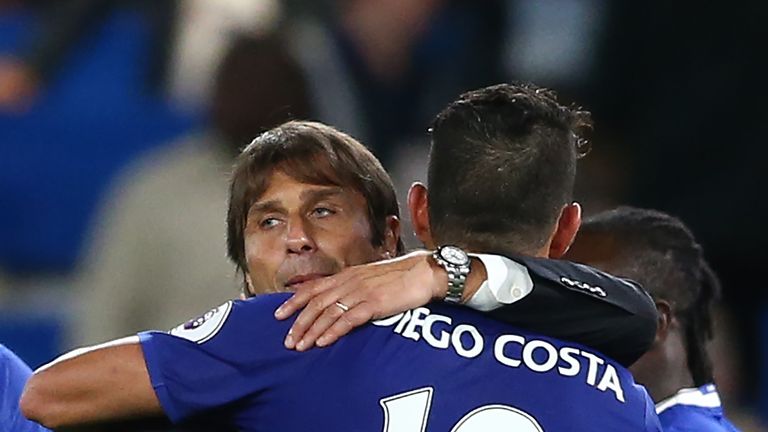 "It is a long way to go and what I would say is to win a title you need consistency," Neville told Monday Night Football. "Arsenal, City and Liverpool are playing a very mobile, agile style of football. Power, pace, strength have always been important facets of winning titles, you go back to all the teams that have won it, even the Leicester team of last season.
"And if I look at the Chelsea team and the actual spine of it, and you think of [N'Golo] Kante, [Nemanja] Matic, [Diego] Costa, [Cesar] Azpilicueta, [David] Luiz, [Gary] Cahill, experience, reliability, strength, power.
"You feel like they could play in a game of football, they could play in a nasty game, they could play in a good game, a passing game, they could play on a cold night, they could take punches, they could fight with you, they could do everything that you would particularly want to do to win a league.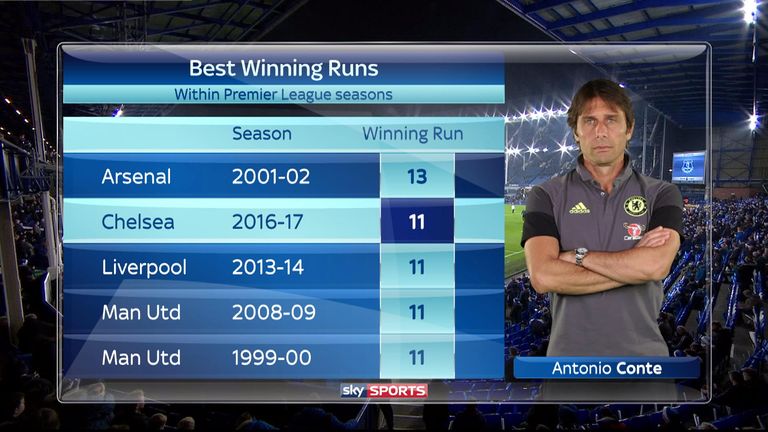 "I always get the feeling with the other three teams at the moment that they are not robust enough to be able to cope with the punches when they come. The punches will always come in a 38-game season and you have to be able to withstand them and maybe even go down and get back up.
"And that is where at this moment in time this Chelsea team stand out for me, in terms of the strength of their spine, the power that exists in there, the reliability, the solidity just looks so much better.
"But injuries, loss of form can happen, but the other three teams would have to do something very different than what has been done before and that is win with a different style of play."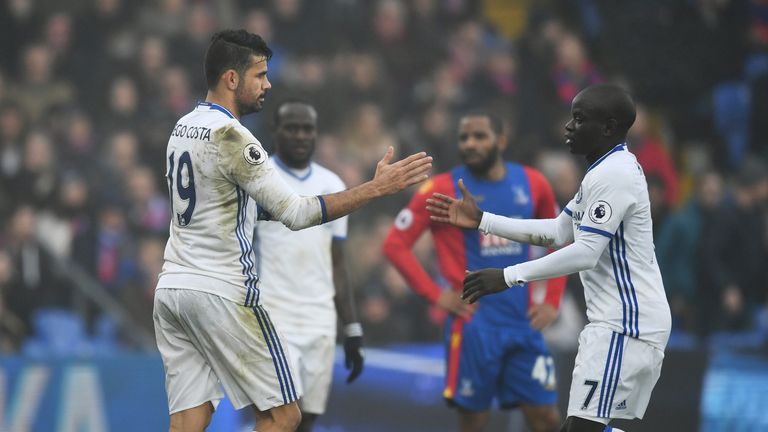 Meanwhile, Carragher believes that an injury to Chelsea striker Diego Costa, who currently heads the Premier League scoring charts with 13 goals, could derail the league leaders.
"You think of an injury to Costa, he has been the standout player in the Premier League so far, he looks like the Costa we saw when he first came," he said.
"God knows what happened to some of these players in that year with Jose Mourinho, I think you do not just question Mourinho, question this group of players.
"But I always felt Chelsea would have a good season - I tipped them to come second behind Man City at the start of the season - they have title winners in there, people who have been there, done it before.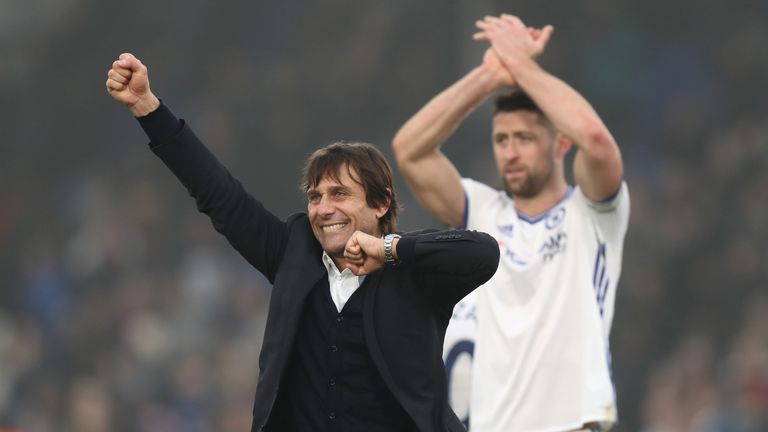 "You look at those players and see how important those ones are and you are not even talking about Eden Hazard, who two years ago was the best player in the Premier League, he could go on to be PFA Player of the Year again, who knows?
"You are talking about that reliability, 38 games, power, strength to get through it and I think the only thing that stops them is injuries and especially to that main man up front.
"The run that they are on is fantastic, but listen it will come to an end and they will have a spell where they drop points. Now will the other teams be close enough to them? It looks a big gap at this moment, but things can change very quickly."