Oscar has insisted moving to the Chinese Super League from Chelsea is not a step down.
The Brazil midfielder - who Sky sources understand is earning over £500,000 a week in China - left Stamford Bridge for Shanghai SIPG when the transfer window opened at the start of January.
And he believes the Chinese Super League will one day compete on an equal footing with the world's best.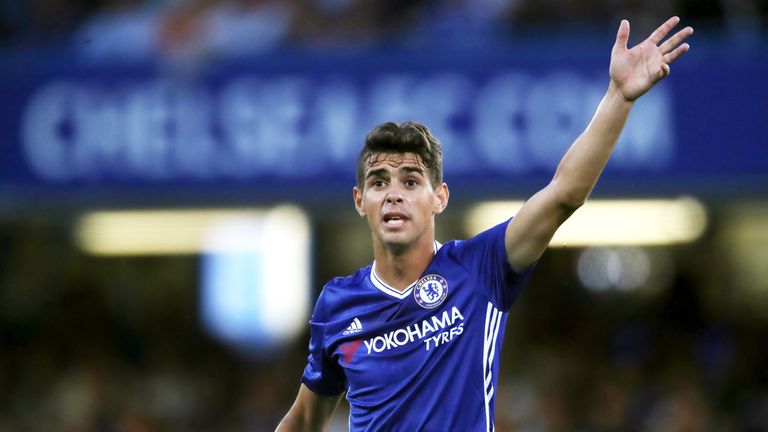 "I don't think it is a step down," Oscar told reporters in Doha, where he is training with his new team-mates.
"I think in China they are making a great project for me and all the good players that are coming to the league. I am pretty sure that in the future the Chinese league will be one of the best leagues in the world."


The attacking midfielder's recent transfer to Shanghai was seen as a potential game-changer for the ambitious Chinese Super League.
Carlos Tevez, Axel Witsel, and Ricardo Carvalho, who will also line up for Shanghai SIPG, have all moved to China in recent weeks.
But it was 25-year-old Oscar's decision to leave the current Premier League leaders in his prime that raised eyebrows.
Sky sources understand Shanghai SIPG paid Chelsea £60m to sign Oscar, whose contract makes him one of the world's best-paid footballers.
The Brazilian agreed money played a part, but said that was the case for all his transfers.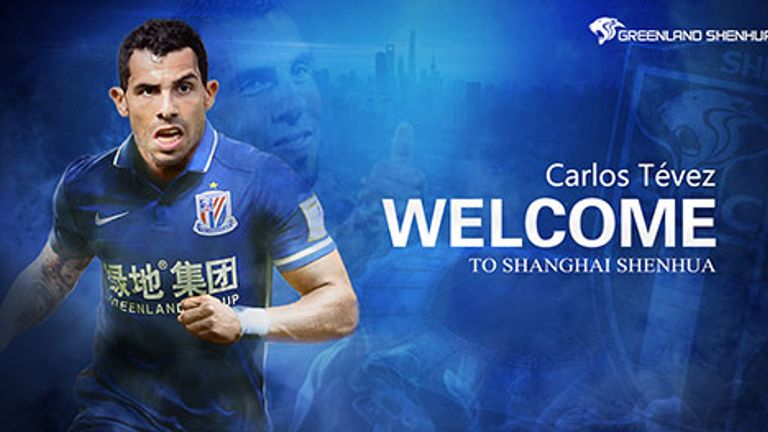 "This happens with every player, if it wasn't for money I wouldn't leave Brazil," he added.
"When you go to Europe you go because of the money and because of the good clubs also, and in Shanghai the project is to be one of the best leagues.
"Of course it was also good for me and my family and for everyone involved in the transfer."
He added that the surprise move came out of the blue and after talking to his family and agent "we accepted immediately".
"It didn't take long, everybody accepted it was a good deal for all sides, so it was a quick deal," he continued.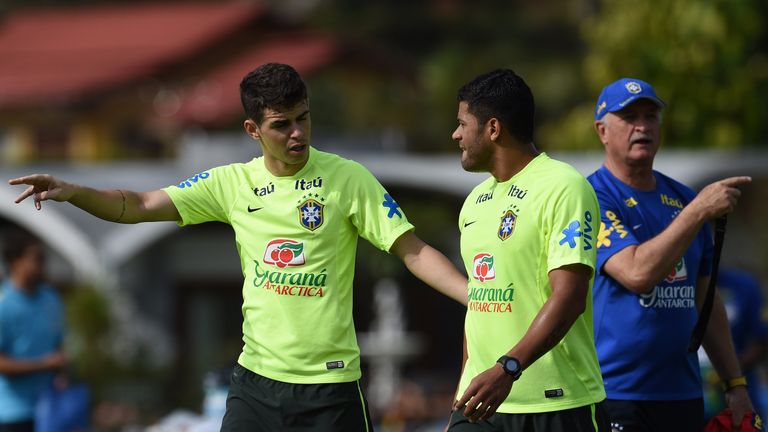 Oscar, who has played 47 times for Brazil, added that moving to China would not affect his international chances, citing the fact that Paulinho also plays in China and for Brazil.
"I don't think that will be a problem, if I am playing good for my team I will be in the national team without a problem," he said.