Diego Costa's hopes of moving to the Chinese Super League (CSL) have been scuppered by a new restriction on foreign players, according to Tianjin Quanjian's owner.
Billionaire Shu Yuhui claimed his club backed out of moves for Costa, Edinson Cavani, Karim Benzema, Radamel Falcao and Raul Jimenez following a rule change limiting the number of foreign players allowed in CSL matchday squads.
Sky sources understand Costa, who has been training alone with a back injury, was the subject of a £30m-a-year offer from Tianjin, who were willing to pay Chelsea up to £80m to sign the striker.
Yuhui confirmed he was interested in signing Costa before the decision to restrict foreign imports, which comes into force when the new Chinese Super League season kicks off in March.
"If [the rule] had been '4+1' as in the past, then we would have made a big investment this year, but now it seems to be changed to three," Yuhui told Tianjin TV.
"This situation has brought a change to our signing plans. The online reports about Costa, it's true we'd like him, and we made an offer for Cavani and were deep in negotiations."


Yuhui went on to say Tianjin had been unable to complete the deal because Chelsea wanted to keep Costa until the summer.
"We couldn't afford to wait half a season," he added. "We continue to wait and suffer, but at the end of the day, we'll get someone.
"We have targeted a lot of strikers, and made an offer for Benzema, but with this policy change, we are very helpless."
Tianjin, who have already signed Belgium international Axel Witsel, are managed by Italy's World Cup-winning captain Fabio Cannavaro and recently won promotion to the Chinese Super League.
Yuhui is prepared to invest heavily to bankroll a run at the Asian Champions League and confirmed he held a meeting with Costa's agent Jorge Mendes, who also represents Falcao.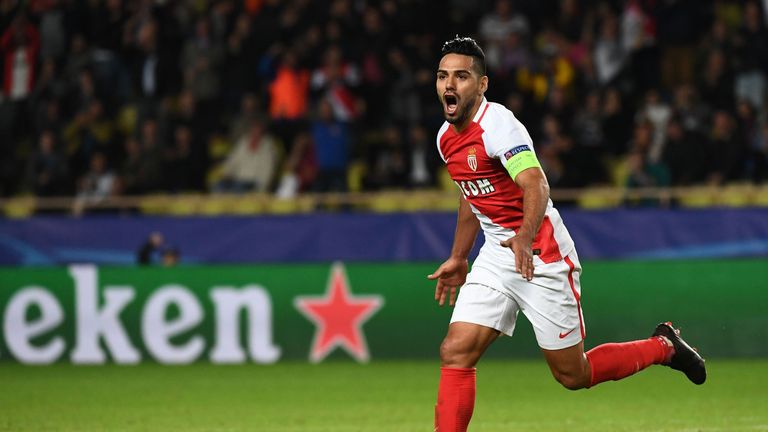 "Mendes came to my home a few days ago and we also had ideas about Costa, but in the process were ready to sign two players, the contracts were done, the price was good - Falcao and [Benfica striker] Raul Jimenez," added Yuhui.
"The contracts were ready, the two players ready to sign, and then we get the news about the salary limits and restrictions on foreign players, so that made us change."
Monaco rejected a £45m bid for Falcao from Tianjin earlier this month.