Eden Hazard sale would make Ray Wilkins give up Chelsea ticket
By Stephen Turner
Last Updated: 28/03/17 6:54pm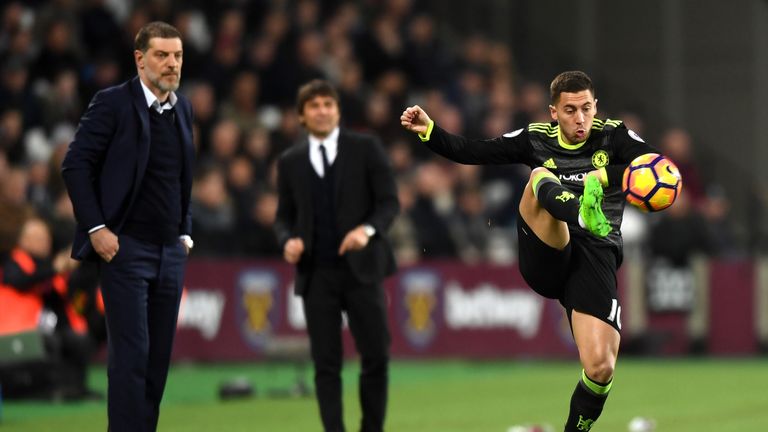 Ray Wilkins has told Sky Sports News HQ he will give up his Chelsea season ticket if "irreplaceable" Eden Hazard is sold to Real Madrid.
Hazard is a summer target for Real, according to Sky sources, while reports in Spain claim Chelsea are willing to negotiate.
But it is understood there have been no talks and Wilkins, who has a decades-long association with the club as player, coach and supporter, says selling "one of the five best players on the planet" would be a huge mistake whatever money is on the table.
"It looks a very good front page, but that's about as far as it goes," he said. "For Chelsea to lose Hazard, who is one of the five best players on the planet, they would have to replace this guy and he is irreplaceable at this moment in time.
"He's a wonderfully gifted footballer and why would Chelsea want to give him up? I don't see there's any money out there..[owner] Roman Abramovich has an enormous amount of money himself.
"I couldn't give a monkey's what they offer. Chelsea wish to be the best club on the planet and they're heading in the right direction.
"What they've done over the past 10-12 years has been nothing short of phenomenal, so if you want to be the best why sell the best? They'll never get there if they sell Eden Hazard, who has been absolutely brilliant."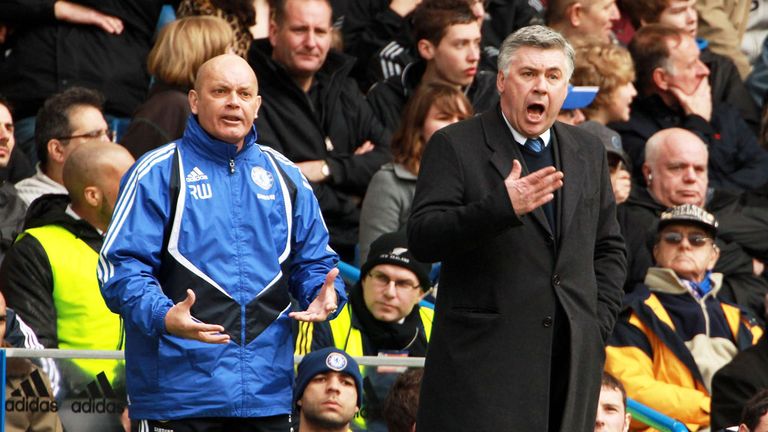 Wilkins expects Chelsea to be recruiting new players this summer rather than selling Hazard, whose 11 goals this season have helped his side build a 10-point lead with as many Premier League games to play.
He said: "I would imagine Mr Abramovich would not even consider any offer that comes in. You cannot replace him. If they sell him I'll give up my season ticket. He's that important."
Grab a Sky Sports Month Pass for half price, and let us knock your sporting socks off with a blockbuster month of sport on NOW TV. All for just £16.99.