Leonid Slutsky says he has Roman Abramovich's support as he eyes Premier League job
By Gary Cotterill
Last Updated: 11/04/17 6:53am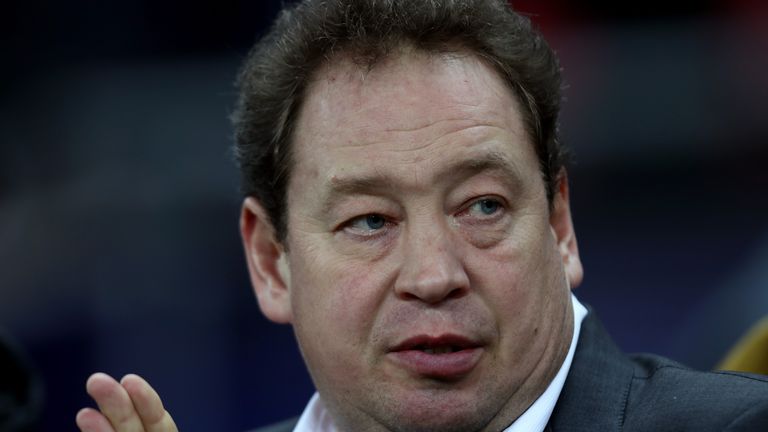 Former CSKA Moscow coach Leonid Slutsky revealed, in an exclusive interview with Sky Sports' Gary Cotterill, his desire to become the first Russian to manage in the Premier League - with the help of "the best agent in the world", Roman Abramovich,
The Chelsea owner is mentoring his friend Slutsky, who is on an extended visit to the UK as he looks to build a career in English football.
Abramovich has given Slutsky somewhere to live, access to Chelsea's Cobham training ground, and tickets to matches all across the country.
"Mr Abramovich is my friend and he is helping me achieve my dream. It's a challenge for him also," Slutsky told Sky Sports News HQ. "He is like my agent, the best agent in the world.
"His new project in Russian football is helping me with my career in England. He's giving me lots of advice about tactics and behaviour and communication with chairmen and owners."
Slutsky has known Abramovich for 12 years. During that period he won three Russian Premier League titles, the Russian Cup, the Super Cup , and took the Russian national team to last summer's Euros, having won his first five games in charge after taking over from Fabio Capello.
On Abramovich's famous media shyness, Slutsky says, "He is very friendly, very intelligent, he makes a lot of jokes, but of course he's a private man. I cannot speak a lot about him but he works hard developing football around the world."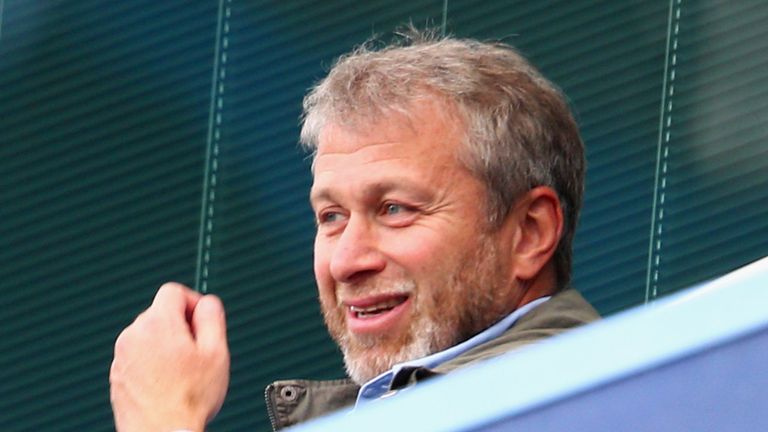 Slutsky's player of the season is Eden Hazard, and - just maybe - he has good news for Chelsea fans...
When asked if Abramovich was worried by Real Madrid's wooing of his star player Slutsky says, "I don't know, but I think, and I tell Chelsea supporters, don't worry. Everything is OK, I hope."
He may not be worried about Hazard, but he is worried about Tottenham. He wants Chelsea to be crowned champions, but thinks Spurs are the side in best form.
"Tottenham are now showing the best football in the league," he said. "The communication between (Harry) Kane, (Christian) Eriksen and (Dele) Alli is like Messi, Neymar and Suarez. Of course Tottenham have a chance."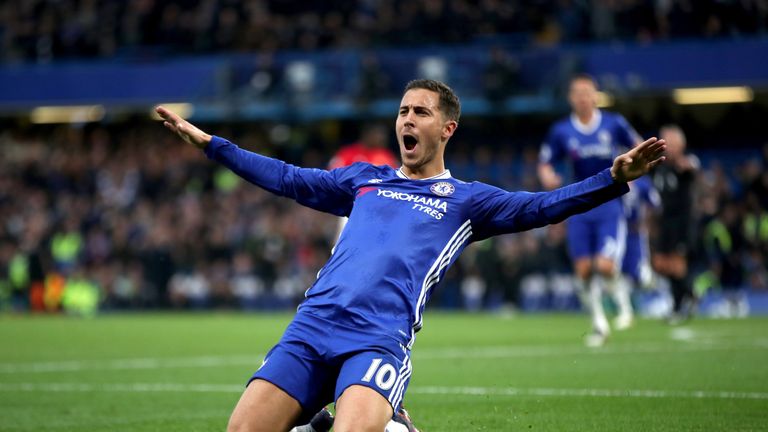 Slutsky has learnt English in just three months, since giving up his job at CSKA Moscow after they lost to Spurs in the Champions League last year, but he's realistic about his prospects in England. He knows he may have to start in the Championship.
"One hundred per cent I guarantee success," he said. "I hope I will have a chance. I have new ideas that may be interesting for English football."
As for next summer's World Cup in Russia, Slutsky is convinced all will go well. "We will be very proud if you have a nice time. Please don't worry.
"If you want to watch the best tournament in the world, go to Russia. You are all very welcome. I am sure everything will be OK."