Gary Neville believes Eden Hazard made it too easy for Ander Herrera to man-mark him during Manchester United's 2-0 win over Chelsea.
The Premier League leaders failed to register a shot on target in a Premier League match for the first time since 2007 and that was partly down to an ineffectual display from PFA Player of the Year nominee Hazard.
Jose Mourinho asked midfielder Herrera to pick him up throughout the game and Sky Sports expert Neville says the Belgian did not deal with the situation well.
He argued Hazard should have gone into wide areas more often to lose his man-marker
"I've got loads of time for him, a great player," Neville said.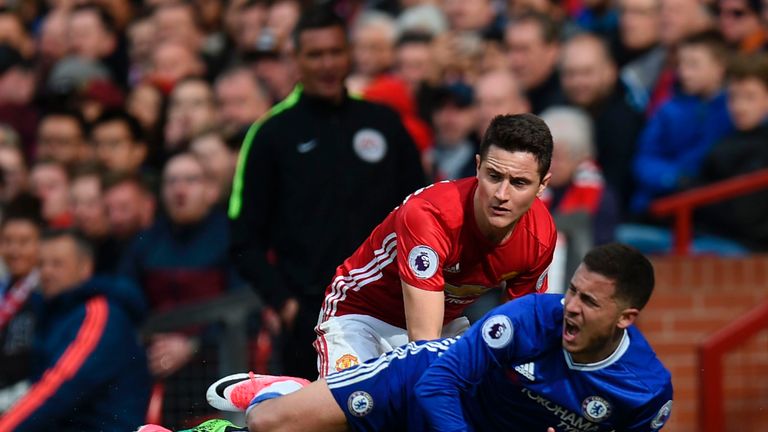 "I always think that maybe he needs to go that step further. Is he a little bit timid to be what would be a real selfish and horrible best player in the world? A Cristiano or Messi type that really has that drive and determination.
"Against Manchester United I thought he accepted things too easily. He made it easy for Herrera far too often."
He added: "He showed a lack of maturity and a little bit of naivety.
"He almost thought 'this is really difficult, he's man-marking me' and accepted it. He didn't go and do something different."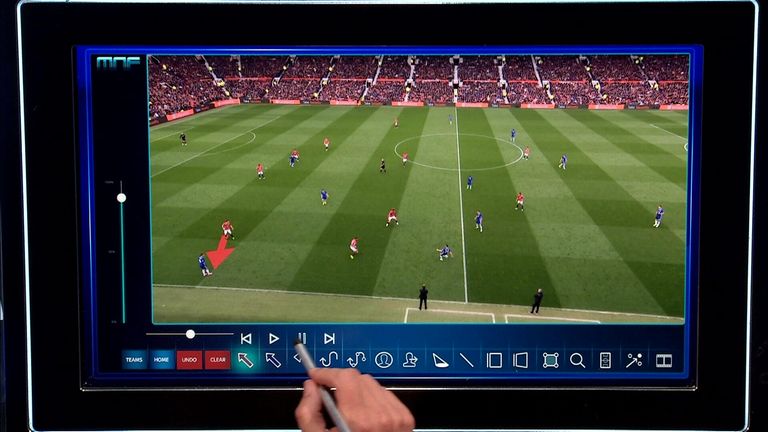 "Hazard fell short in his understanding of playing against the man-marker. He needed to play high and wide or high and through the middle - and next time he might."
Neville analysed Hazard's display and the close attention he received from Herrera on Monday Night Football. Enjoy it for yourself in the video at the top of the page.
New NOW TV customers: Grab a Sky Sports Month Pass and watch the race for silverware hot up for just £25.