Cesc Fabregas says Chelsea's FA Cup win over Spurs will not affect the title race
By PA Sport
Last Updated: 23/04/17 12:46pm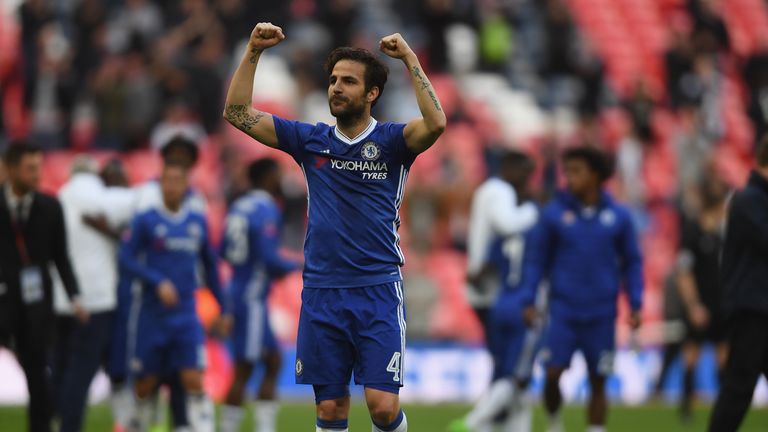 Cesc Fabregas has downplayed the potential impact of Chelsea's FA Cup semi-final win over Tottenham on the Premier League title race.
Chelsea beat Spurs 4-2 at Wembley on Saturday, but Fabregas is wary of Mauricio Pochettino's men, who sit four points behind with six games to play.
"(We have) six games where every single one of them we need three points, because I don't believe Spurs will drop too many," Fabregas said.
Chelsea's full focus is now on the league prior to the May 27 Wembley FA Cup final.
Chelsea head coach Antonio Conte has bemoaned the proximity of Tuesday's Premier League clash with Southampton and the fact Spurs have 24 additional hours to prepare for their game at Crystal Palace on Wednesday.
Fixture congestion has been something of a rarity for Chelsea this season, as Manchester United boss Jose Mourinho has been only too keen to point out.
And Fabregas admitted Chelsea's absence from Europe after last season's 10th-place finish has been beneficial as the leaders face a crucial period of fixtures, with a trip to Everton following on April 30.
"It's the first time Chelsea have not been in Europe for a very long time," Fabregas added. "Maybe it has been a little bit of an advantage because we didn't have to rotate as much."
Conte did rotate at Wembley, leaving Eden Hazard, Diego Costa and Fabregas on the substitutes' bench.
Hazard, in particular, was influential in the decisive moments of the game and scored Chelsea's third goal.
Fabregas added: "To have these kinds of players and then when we are struggling at 2-2 in the second half we can bring on these types of players it's fantastic and it worked very well."
Chelsea's lead was seven points before the Easter Sunday loss at Mourinho's United. And Fabregas praised the response of the Blues.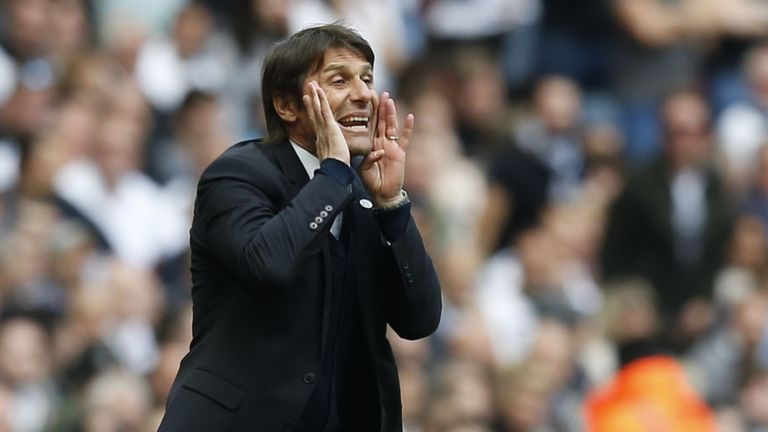 He added: "The good thing this season is that every time we had a defeat or draw we bounced back very quickly.
"We didn't have time to let ourselves feel sorry. That's a good quality. There's always moments for every team to, not collapse, but to drop points.
"It happened to us in the last four games. We just have to make sure it doesn't happen again.
"There are winners in this team and we have to keep it up. It's these little details that make you champions or not."