'Kante Facts' has swept social media and Sky Sports' Patrick Davison put a few of his own to the man himself, Chelsea midfielder N'Golo Kante.
Kante's industrious playing style and his ability to seemingly be everywhere on the pitch has sparked an internet craze, with '70 per cent of the earth is covered by water, the rest N'Golo Kante' and 'When Kante goes for a run, the treadmill gets tired' just a few of the 'facts' coined in his honour.
The France international helped Leicester win the title last season and his fine form has continued this year, Chelsea closing in on the Premier League title and Kante rewarded individually with the PFA Player of the Year award.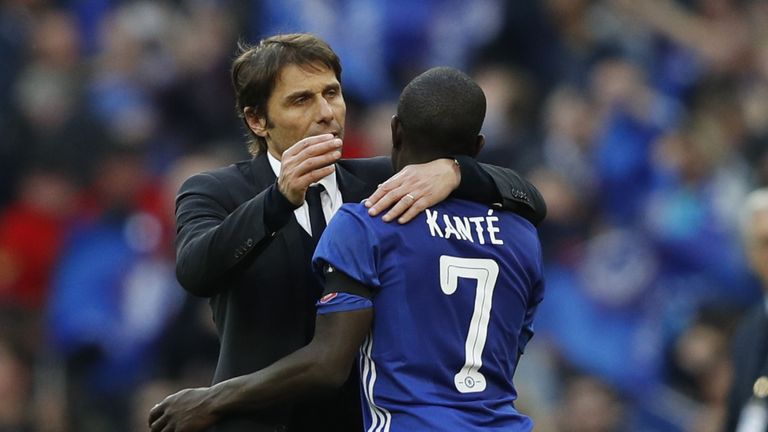 But what's the real truth about Kante and his career? Patrick Davison came up with a few 'Kante Facts' of his own in a bid to find out more about the Blues star...


Kante's first car was bought when he became a professional and it was a battered old Renault Megane...
N'Golo Kante: True. I became a professional at Caen and I'd just got my driving license. I started driving a Renault Megane.
When Kante first signed for Leicester he used to run to training...
NK: False.
In Leicester, Kante and Riyad Mahrez used to go to the same hairdressers together and pay £10 a haircut...
NK: True. We had a good friendship with the hairdresser and we used to go often.
Kante is one of nine children and have four brothers and five sisters...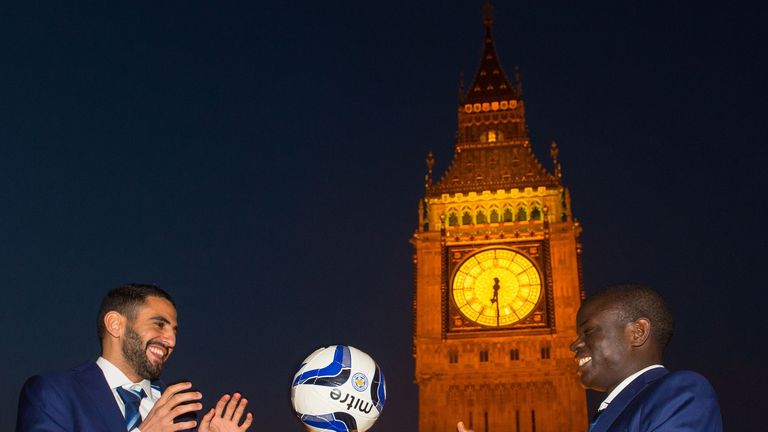 NK: Yes it's true. It's a big family and we grew up together in Paris. It was a happy childhood.
Kante's first club was JS Suresnes in the west suburbs of Paris...
NK: True. It was just playing football after school and one teacher asked me why I didn't do sport. She started speaking with my family and she said to practise football. After that I played with Suresnes for nine years until the age of 19 and after I went to Boulogne.
Before joining Boulogne Kante rejected by five professional club in Amiens, Sochaux, Rennes, Lorient and AS Beauvais Oise...
NK: True. Clairefontain, the national academy also rejected me. I was playing in a lower division and to play and train with players in the academy was a good test. Maybe I was good in my local club but this academy has a lot of better players than me so I had to work hard an improve.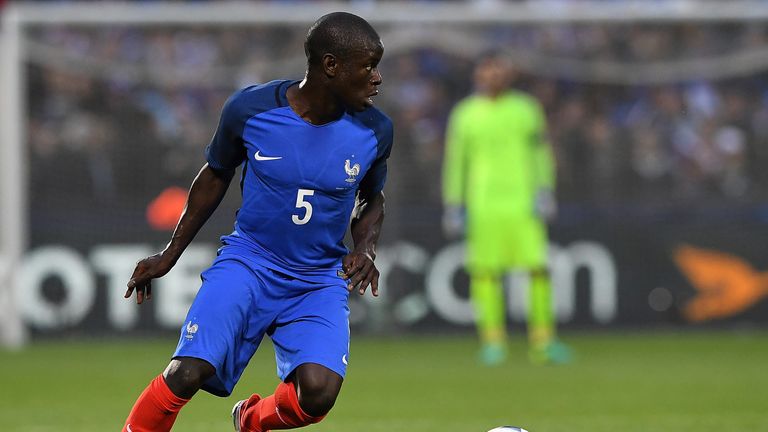 Kante has a diploma in accountancy?
NK: True. In France they have a thing called Baccalaureate and when you get that you have to choose a speciality. My speciality was as an accountant. In Blougne second team we only trained at night and during the day I continued school and spent two years getting a diploma. When I got into the first team I stopped my studying.
Since Kante made his Premier League debut in August 2015, he has made more tackles, more interceptions and won more games than any other player...
NK: I don't know maybe true. I couldn't have imagined being in the Premier League, one day win the league and be here today. My choices in the Premier League last season were very good and so far we are having a good season but we have to finish well.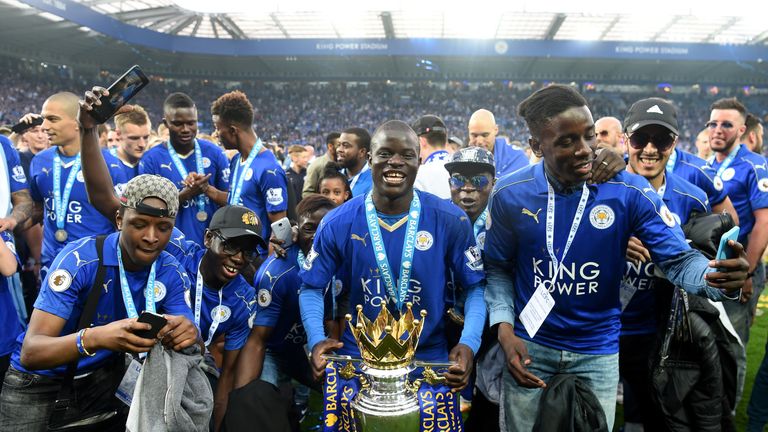 70 per cent of the earth is covered by water, the rest is Kante…
NT: It's false. I've heard this many times but it's definitely false!
If Chelsea win the title Kante will become the first player in Premier League history to win back-to-back titles with two different clubs...
NK: What about Mark Schawarzer? He was at Chelsea and came to Leicester. Maybe because he didn't make an appearance but he was in the squad. I'm going to say false.
Kante is one of the best midfielders in the world...
NK: False because I can improve in a lot of things. There are players that are a lot more talented than me and have played in the Champions League and the World Cup, winning a lot of things. I have to improve a lot and keep working hard.
Watch N'Golo Kante tackle Pat Davison's Kante Facts by hitting play on the video at the top of the page!
The Premier League title race continues on Sunday with Everton v Chelsea and Tottenham v Arsenal live on Sky Sports.