Chelsea manager Antonio Conte has dismissed speculation about Diego Costa's future as "not important".
Costa was strongly linked with a move to Tianjin Quanjian earlier in the season and reports surfaced this week suggesting the Chinese side were confident of signing the Spain international in the summer.
But Tianjin have denied any discussions have taken place and Conte said at his Friday press conference that, with Chelsea chasing a possible double, himself and his squad had more important matters to focus on.
Asked if he had any information about a possible deal in place for Costa to move to the far east, Conte said: "I don't know about this.
Live Monday Night Football


"I think now it's very important for every single player, for every single person that works for Chelsea, to be focused on the present.
"The present is very important for us. Now is more important than the future.
"To be focused, to be concentrated, to prepare in the right way for these five games (four Premier League games plus the FA Cup final) from now until the end."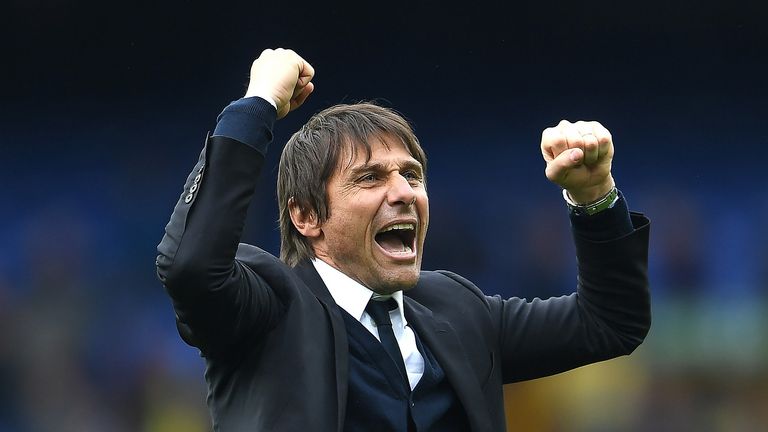 Premier League leaders Chelsea continue their title quest at home to Middlesbrough on Monday and Conte said he has not discussed this week's speculation with Costa.
"No, because I think it is not important now," Conte added. "The most important thing now is to discuss about our targets, these are the most important things now."
Asked if he expected Costa to stay, Conte referred to a recent interview concerning the future of Eden Hazard, in which he pointed out that he could not issue guarantees concerning any Chelsea players.
"I repeat the same way like Hazard," said Conte.
"Last time you asked me about Hazard, and I repeat the same concept about him, and about every single player that you can ask me about in the future."
Costa has scored 19 times this season for the Blues and Conte does not think the 28-year-old will be distracted by this week's rumours.
"I'm not worried about this," said Conte.
"I see my players every day and I can see the right concentration, the right focus about my players.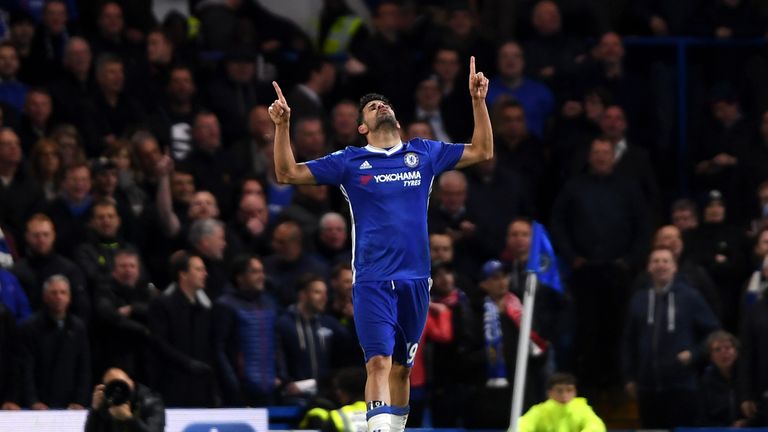 "I think this part of the season, you arrive four games to go, you have the possibility to reach a fantastic target for us."
There has also been speculation about the futures of Willian and Cesc Fabregas this week but Costa is unperturbed.
"This part of the season and this period it's normal to cope with this situation, this speculation," he added.
"For sure, sometimes you can find the truth and a lot of the time it's not true. The most important thing is for us to be focused."
Grab a Sky Sports Day Pass and strap yourself in for a blockbuster Super Sunday as Arsenal face their old foe Man Utd. All the action live on NOW TV, no contract!