As John Terry's Chelsea career comes to an end, where does the ex-England captain rank?
In assessing Chelsea's title win it's customary to rank it against the club's previous successes. But as Gary Neville pointed out on Monday Night Football, there's one big problem for anyone hoping to acclaim Antonio Conte's team as the Blues' best ever.
It's the Chelsea side of 2004/05.
The 95 points picked up that season, Chelsea's first title in 50 years, is still a Premier League record. Just as remarkably, they conceded only 15 goals and kept 25 clean sheets. The tallies of 15 away wins and only nine goals conceded on their travels also remain records.
"For me, hands down this team is by far the best Chelsea that there has probably ever been," Neville told Sky Sports. "It was probably one of the hardest teams I've ever played against. Fifteen goals conceded? That is an incredible statistic."
So mean were Chelsea that season that their top league scorer was Frank Lampard with 13 goals - a record low for a Premier League title-winning team. The success was built on Jose Mourinho's brilliant defence and the newly-arrived coach was clearly the catalyst for it all.
However, the team's key player was their captain.
John Terry won the PFA Player of the Year award for his performances that season and was also named as the UEFA Club Defender of the Year. It should not be surprising given that he was the outstanding player in arguably the strongest Premier League team ever assembled.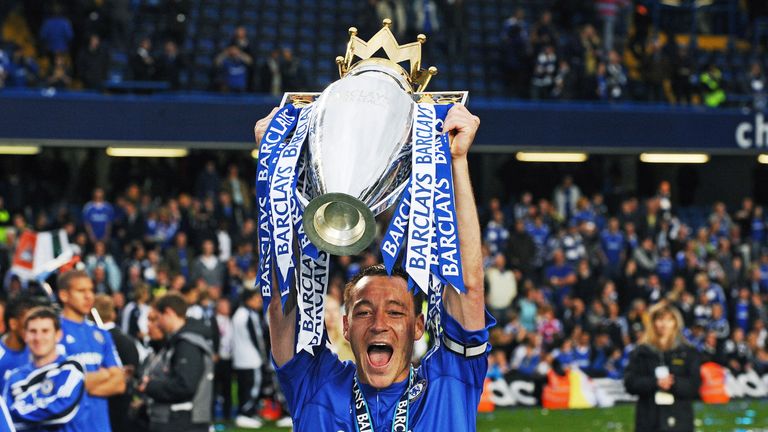 And yet, his reputation outside of Stamford Bridge is such that this status is not willingly conferred. In a sense, that's understandable. Personal revelations and allegations have tarnished Terry's image.
A 2012 FA charge, fine and ban for racially abusing an opponent is trickier to brush aside, though he was found not guilty of racist abuse at Westminster Magistrates' Court.
These many flaws cannot - and should not - be extinguished from the record. They must be considered in any evaluation of the man. But the troubling incidents also appear to have had an impact on the on-field assessments of Terry the player too.
The glee with which rival supporters greeted his penalty slip in the 2008 Champions League final was to be expected. Likewise, the decision to dress up in his kit to be a part of the celebrations in Munich four years on invited ridicule.
But the focus on Terry's lack of pace and the belief that Rio Ferdinand's more statuesque style made him superior did not always stand up to scrutiny. Terry was formidable in the air but underrated on the deck too; a right-footed defender with a left foot of real quality.
Tellingly, Ledley King recalled him being a "midfield general" when the pair played together at youth level in the capital. As Sky Sports pundit Jamie Redknapp pointed out, Terry's physical qualities were coupled with tactical and technical excellence too.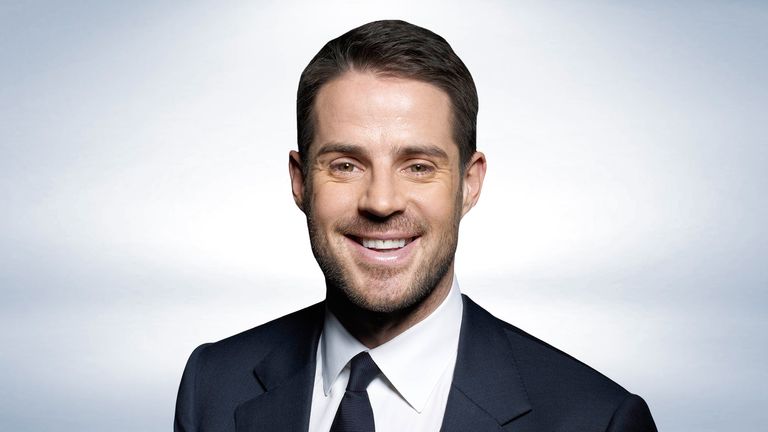 He's never really had credit for how good he is on the ball.
"We always think about the times he puts his body on the line and cuts out crosses at the near post," said Redknapp. "But when I watch him play I always marvel at how technically good he is with both feet. He's never really had credit for how good he is on the ball.
"How many times do you see him hit cross-field passes with his left or right foot without a problem? He's very comfortable on the ball. As well as his technique, he's got a football brain that surpasses pretty much every defender we've seen in the Premier League."
Terry's passing stats even in the years after his pomp tell some of the story. Despite an impressive range, he has consistently completed more than 87 per cent of his passes - dating back to a time when this was highly unusual for Premier League defenders.
Prior to losing his place in the Chelsea side early this season, Terry ranked among the top three centre-backs for passing accuracy in five of the previous seven campaigns. Characterised as the definitive stopper centre-half, this defender could really play.
So while Ferdinand was seen as the archetypal continental-style defender, any juxtaposition is unfair. In the only World Cup that the two men were paired alongside each other it was Terry who made FIFA's squad of the tournament. No England player has done so since.
Indeed, the esteem in which Terry is held by his peers at home and abroad is not in question. As well as the 2005 UEFA award, he won the prize again in 2008 and 2009. The men who broke his run? Carles Puyol and Paolo Maldini. No one won it more than Terry.
A genuine world XI candidate in his prime, the longevity has been amazing too. A key figure in Premier League title wins a decade apart, the gap between his first and last PFA team of the year appearances is even longer than that. He was Chelsea's player of the year in 2001.
More than that, he was a leader. Carlo Ancelotti described Terry as the "perfect captain" and Claudio Ranieri called it an easy decision to first pass the armband to him. "Baresi never went round saying, 'I am the captain', he just led," explained Ranieri. "John is the same."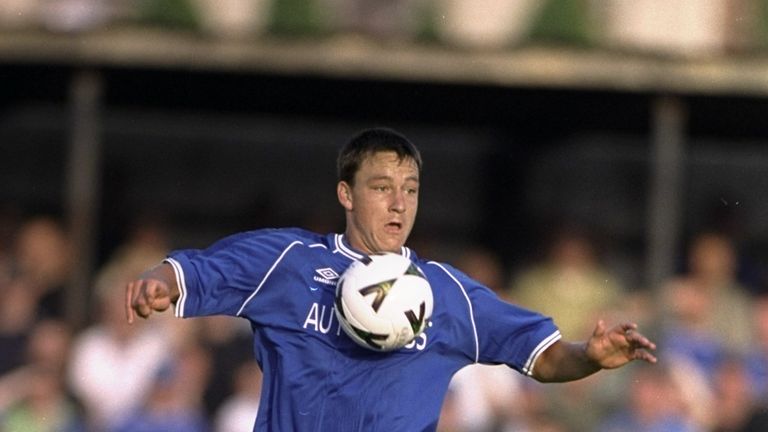 It's unlikely that Terry will ever be afforded the same reverence as Franco Baresi outside the confines of SW6 but in Premier League terms his accomplishments are without equal. The competition's best ever? Sky Sports pundit Jamie Carragher certainly thinks so.
"There have been a lot of great centre-backs in Premier League history, but I think he has been the best that we've seen," said Carragher. "For the next 20 or 30 years, that position at the near post, when we see other defenders doing it, we'll call it 'the John Terry position'."
Carragher added: "We're not just talking about a big aggressive centre-back. Terry is always in the right position. His understanding of where to be, his reading of the game and reading crosses cannot be matched.
"I don't think we've ever seen anyone better."