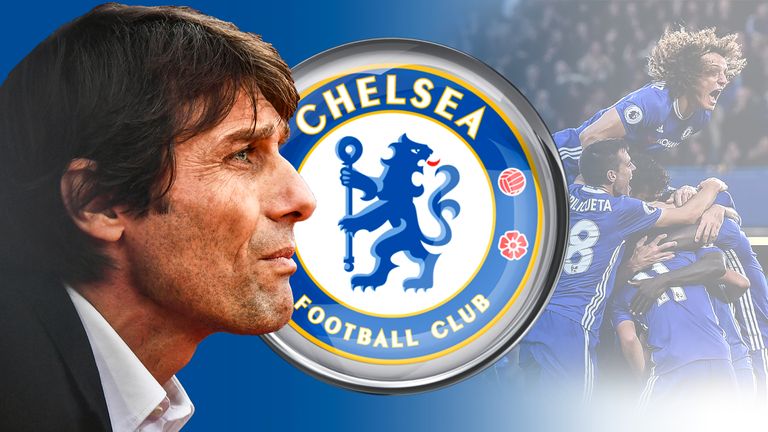 Chelsea were crowned champions as Antonio Conte guided them to Premier League glory in 2016/17.
Read on for our review of their campaign with the views of Soccer Saturday pundit Paul Merson.
Finishing position: 1st (+9)
Total points: 93 (+43)
FA Cup: Final
EFL Cup: Fourth round
Top scorer: Diego Costa (20)
Season review
Antonio Conte may not have dominated the headlines like Jose Mourinho or Pep Guardiola, but there was only one winner in the battle of the Premier League super managers. The Italian pulled Chelsea through a difficult start to the season and they never looked back.
The switch to a 3-4-3 formation was so successful it inspired the rest of the Premier League do to the same, and Conte also brought the best out of individual players. Victor Moses and Marcos Alonso shone as wing-backs, Eden Hazard and Diego Costa were reinvigorated, while N'Golo Kante was every bit as good as he was at Leicester.
Resounding victories over Manchester United, Arsenal and Manchester City were obvious highlights, but perhaps the most impressive aspect of Chelsea's success was their sheer relentlessness. They didn't drop points in consecutive games from September onwards. Once they got going, the title never really looked in doubt.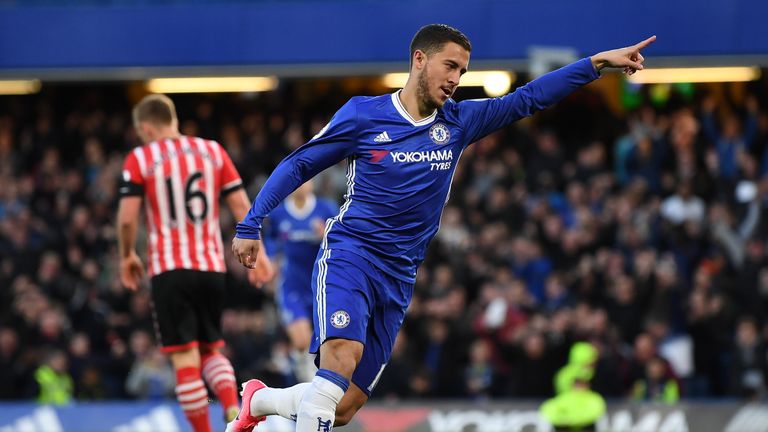 EXPERT ANALYSIS - PAUL MERSON
Managerial review
It's an 11/10! Conte has been absolutely brilliant. It will be different next season but what he has come in and done from 50 points to 90-odd points is phenomenal.
Player of the year: Eden Hazard
I know N'Golo Kante has won the PFA and Sports Writers awards, but I am a great lover of people who make things happen on the pitch and Hazard does that. He is in a different league to the rest in my opinion.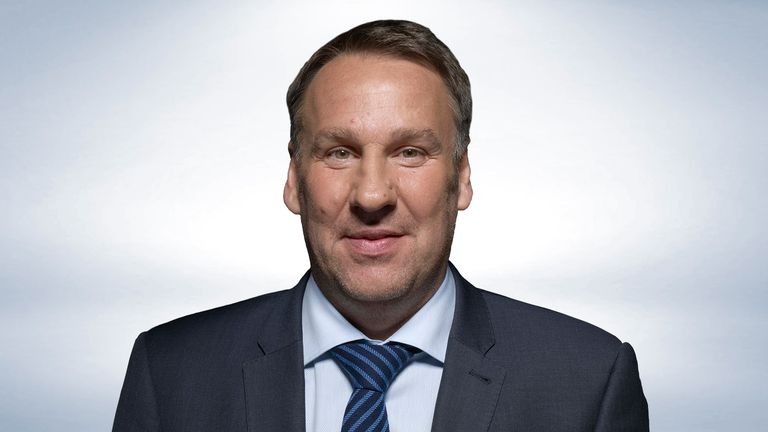 They have to sort out the situations with Eden Hazard and Diego Costa quickly.
Paul Merson
2017/18 prospects
I think they will be big players in the Champions League and they have to sort out the situations with Eden Hazard and Diego Costa quickly. I think Real Madrid will come in for Hazard and [then there is] Costa with this rumoured big money move to China. It needs to be sorted out and they need at least one new wing-back. The ones they've got have been great, but when you play so many games per season, you need more than just two.
A lot of these players have won the Premier League in two of the last three years so they will be looking at that and Antonio Conte has never won the Champions League. He will want to put that right so it all depends what they do.
You can't put all your eggs in one basket in the Premier League, it is just too difficult. It's alright in the other leagues for the likes of Barcelona, Real Madrid, Bayern Munich and Juventus, they are going to win their league but not over here. Every game is hard so it all depends what Chelsea do and if they do that, and they find themselves seven points behind someone, that is a lot in the Premier League.