Chelsea Ladies captain Katie Chapman has lent her support to the Girls for Goals initiative and says women looking for a career in football still face barriers.
Chapman - who lifted the FA WSL Spring Series trophy on Saturday - was speaking as new research published by Plan International UK found that 58 per cent of the UK population still think football is a man's game.
The survey, which saw 2003 adults polled across the country, found just two in five people believe football is equally suitable for men and women. Two per cent feel the beautiful game is more suitable for women.
Chapman, who has won three trophies in her last three seasons as Chelsea Ladies skipper, said: "Though progress has been made, these statistics highlight the huge barriers which we still need to overcome, both on and off the pitch."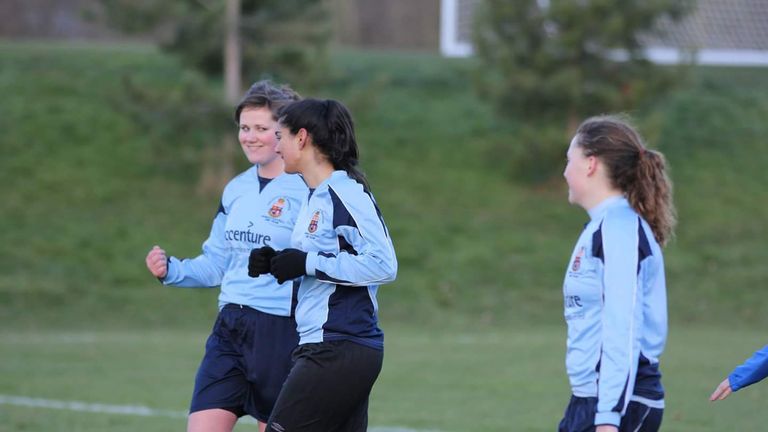 On Tuesday, children's charity Plan International - Chelsea's global charity partner - invited 180 girls aged between 10 and 13 to the Stamford Bridge home of the Premier League champions.
The Girls for Goals event, attended by Chapman and Chelsea team-mate Eni Aluko, saw the youngsters taken through training drills on the Stamford Bridge pitch by Chelsea Foundation coaches, and participate in a workshop examining the discrimination women face in sport.
Tanya Barron, CEO of Plan International UK, said: "It's important we engage girls in sport from a young age. We know from our own work around the world that sport, including football, can in fact be a powerful force for gender equality."