Chelsea captain Gary Cahill is hoping the size of the squad won't be a problem this season.
The Premier League champions lost 4-1 on penalties to Arsenal in the Community Shield on Sunday after the game finished 1-1.
Cahill was the only Chelsea player to score from the spot and afterwards he pointed to the squad lists on the back of the match-day programme, which had 24 Chelsea players listed compared to 41 from Arsenal.
"I don't know, the back of the programme was interesting today," he said.
"But in terms of quality we've certainly got that and you just have to hope we don't have too many injuries.
"Obviously the new players that have just come, they're going to be vitally important for us and the quicker they settle, the better, but there's no doubt we've added quality to the team."
Chelsea stayed relatively injury free last season as they won the title by seven points but this season they will also be in the Champions League.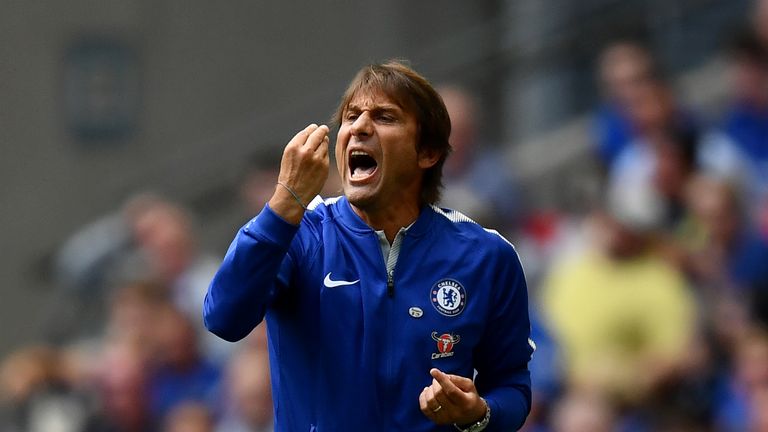 Cahill added: "They [the players] are going to be tested 100 per cent. We'll see how that plays out, but we just have to keep everybody fit, keep everybody sharp. Rest is going to be important because we're going to have a lot of games."
Perhaps unsurprisingly Cahill wasn't too impressed by the new "ABBA" system used for the penalty shoot out at Wembley.
"It's new, first impression is, I'm not a fan", he said.
Chelsea kick-off their defence of the Premier League title at home to Burnley on Saturday before facing Tottenham at Wembley live on Sky Sports the following Sunday.