Antonio Conte delighted with Chelsea's winning mentality after Leicester win
Last Updated: 09/09/17 7:20pm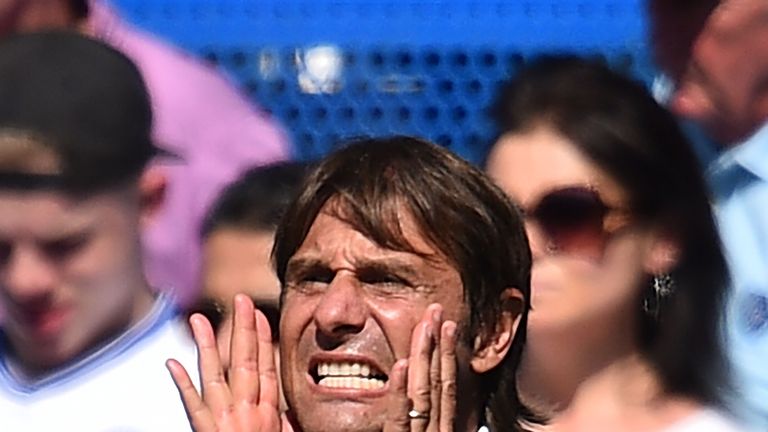 Chelsea manager Antonio Conte thinks his players have put their opening weekend defeat to Burnley firmly behind them after a third straight win at Leicester.
Goals from N'Golo Kante and Alvara Morata sent the Premier League champions to victory. Jamie Vardy netted from the penalty spot but it was not enough to stop the in-form Blues.
After a turbulent transfer window, where Conte missed out on a couple of his top targets, and a surprising opening weekend defeat to Burnley, the club have since put together a string of fine results, including a 2-1 win away at Tottenham.
The Chelsea boss admits he's been impressed with how his team have reacted in the last three games.
"Despite our bad start against Burnley, a bit of difficulty, I think to win three in a row is important for the players," he said.
"We are doing very well. I have great players, my players are reliable and I trust them. I think the mentality today was very strong, very positive, very good, until the penalty.
"I think we were in total control of the game, scored the first goal, the second goal. We conceded to a counter-attack when we lost the ball for the penalty, and after they tried to put some pressure on, but we created many chances to improve the scoreline."
Despite the positive results, Conte is keeping his feet on the ground. The Italian, who signed the likes of Danny Drinkwater, Morata and Antonio Rudiger in the window, admits he needs time to work with his team in order for them to reach their maximum.
He said: "We must be satisfied but I repeat, now we are trying to involve new players with the older players and this is a process.
"We need time. In football there is not a lot of time but we are working very hard."
Morata has adapted well to his new surroundings to fill the void left by the AWOL Diego Costa.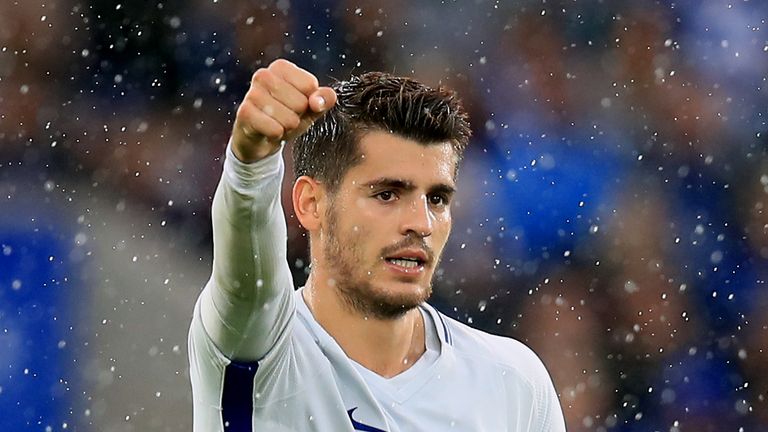 The club-record £60million signing from Real Madrid has scored three in the Premier League already and has now scored 14 goals in his last 16 appearances for club and country.
"It's a good day for the team, it's a good day for Alvaro," Conte said.
"It's always important for a striker to score but for me it's very important to see he is improving and he is more involved in our football. That's the most important thing. If he scores I am very happy and I am pleased for the player."