Antonio Conte says teams will want to avoid Chelsea in Champions League last 16
By Gerard Brand at Stamford Bridge
Last Updated: 06/12/17 11:39am
Antonio Conte insists teams will want to avoid Chelsea in the Champions League last 16 after finishing second in Group C.
Their 1-1 draw with Atletico on Tuesday night at Stamford Bridge meant Conte's side missed out on a favourable seed in Monday's last 16 draw.
If Liverpool beat Spartak Moscow on Wednesday night at Anfield, Chelsea's possible opponents will be restricted to Barcelona, PSG and Besiktas, but the Italian is adamant none of those sides will want to face his.
"When you play this competition, then you go through, you must be ready to face the best teams, in this case we know we could play against Barcelona, PSG or Besiktas," Conte said.
"We must be ready, because this is the best tournament and for this, if we want to go through or be a protagonist in this tournament you must be ready to face every team.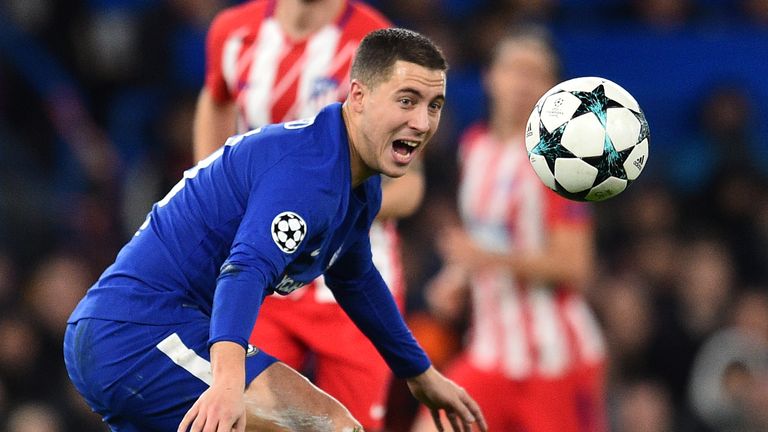 "I think our opponent would not be happy to play against us. I remember during the European Championship with the national team [Italy, 2016], we finished first in our group and then played against Spain, then Germany, and then if we beat Germany we'd have to play against France. Sometimes it's not so important.
"To reach the next round we must be happy with this, and after a performance like this I think the coach must be happy."
Regarding the game, Conte rued his side's missed chances, but was happy to reach the last 16 regardless.
"I think the goalkeeper was the best player, and I think in some circumstances we should be more accurate," he added.
"When you play this type of game, the details are important, the details make the final result. Maybe in our best moment we went 1-0 down.
"But we tried to draw and then to win, but for this reason we must be pleased for our group, it was a really tough group. In the past, Atletico reached twice the Champions League final, and it means our group was very tough."
If Liverpool progress on Wednesday, it will mark the first time in history that five clubs from the same country have qualified for the Champions League knockout stage.
Conte says it is indicative of the quality of the Premier League, but is concerned that the fixture pile-up in the spring could have an impact on English teams and their condition in the latter stages of the competition.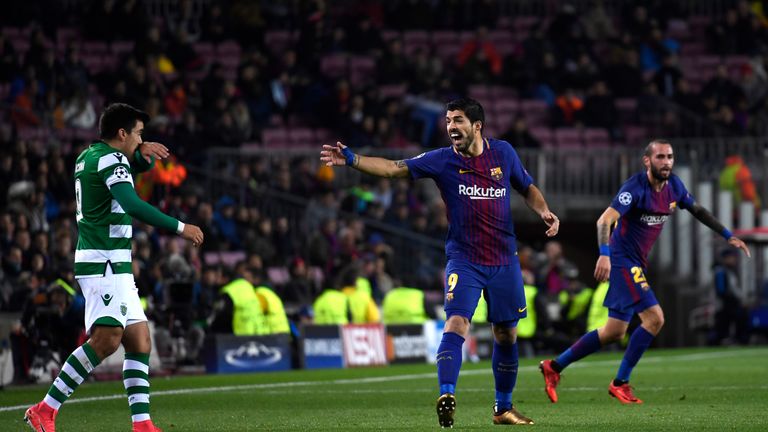 "I think that this shows the level of this league is very high, very high," Conte added. "To go with five teams through to the next round, it means there is a lot of quality in players. I think there are also really good coaches. And this league I think is very tough, and the Champions League is showing this.
"I think it was not simple, but easy, for a lot of these teams to go to the next round, but in the future we have to see because the season is tough. You have to play a lot of games.
"When you get to the quarter-final, semi-final, the English teams have a lot of games to play, and for this season it could get problematic. But I think the English teams are good and have the quality to reach the final.
"My own question would be in which condition they arrive to play in the latter stages of the Champions League."