Chelsea's Alvaro Morata and Cesc Fabregas sidelined for second leg of Arsenal clash
Last Updated: 23/01/18 6:06pm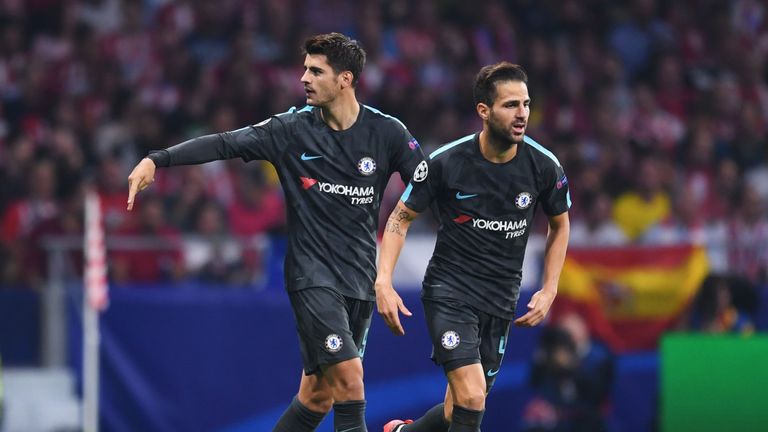 Chelsea will be without Alvaro Morata and Cesc Fabregas for Wednesday's Carabao Cup semi-final second leg at Arsenal, live on Sky Sports.
The tie is finely poised after a 0-0 draw in the first leg at Stamford Bridge but Chelsea will be without two key men for the return.
However, defender Andreas Christensen has been cleared to play, despite having been substituted at the weekend due to a head injury.
Conte said: "Morata and Fabregas are out, they are not available for the Arsenal game.
"Morata has a problem in his back.
"Then, I have to check a couple of situations, before making the best decision [on selection]."
With Manchester City in charge of the Premier League title race, Conte says there is plenty of motivation for the London clubs in Wednesday night's clash.
"For me, the players and the fans it is an important target," said Conte.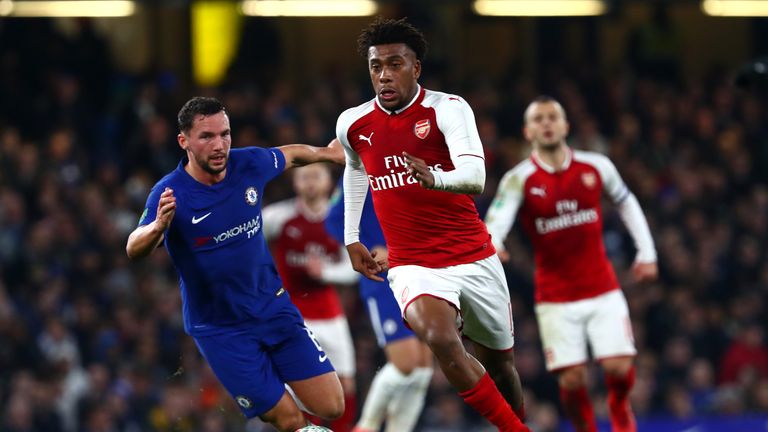 "In my first season and a half I have the opportunity to win the league, to play the final of the FA Cup, and play the Community Shield.
"Now I have the opportunity to play another final in the Carabao Cup.
"I have these possibilities, to play many finals in this country. This is very important for me and my players.
"But to get there we have a big game. Arsenal, for sure, want to get there as well.
"In this case you have two games to reach the final and for this reason, after a 0-0 draw, for sure the game will be very open."
Arsenal have sold Alexis Sanchez and their new signing Henrikh Mikhtaryan is cup-tied but Conte does not think the Gunners will be severely weakened.
"I think Arsenal has a good squad, and I don't see any advantage in this situation," he said.
"Playing against Arsenal is always a big challenge.
"If we score, we have a little advantage (because away goals count double after extra time) but they have a big advantage to play at Emirates Stadium.
"For this reason, I think we start this game with the same probability to go to the final."