Chelsea head coach Antonio Conte insists his players are not being adversely affected by the "rumours" surrounding his future.
Conte finds himself under growing pressure at Stamford Bridge following back-to-back defeats to Bournemouth and Watford, with Chelsea outside the top four ahead of the visit of West Brom on Monday Night Football.
The Italian insists he remains "totally" committed to Chelsea and says his squad's only focus is on winning silverware this season.


"Honestly I don't think talk about my future can affect the players,' Conte said. "Otherwise from the first game we lost against Burnley, it could happen.
"I think my players are getting used to these rumours, to this speculation, but for sure I am very happy with the commitment of my players, the behaviour of my players because they show me every day they want to overcome this situation.
"We are talking about a team that is fourth in the league [before the start of the weekend fixtures], is preparing to face the game against Barcelona, we are in the FA Cup competition and we reached the semi-final of the Carabao Cup."
Conte insists there is "too much speculation" surrounding the reigning Premier League champions.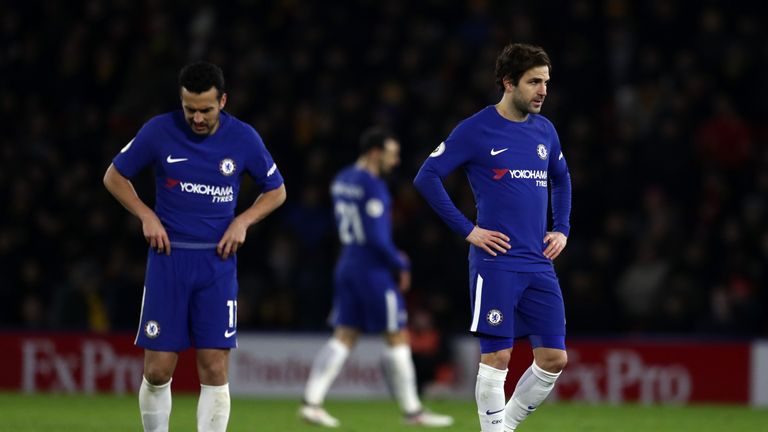 "No one person trusted us to win the title this season," said Conte. "If I don't remember badly, there were two teams to fight for the title - the two Manchester clubs.
"And also last season we started behind, and for this reason I think there is too much speculation around this club, around me, and around this team.
"I think maybe you [the media] have to find more balance but I understand we have to live with this pressure, and it is okay for me and for my players."