Ian Wright says Antonio Conte attitude has had negative impact on Chelsea
Last Updated: 20/02/18 11:04pm
Ian Wright believes Antonio Conte's desperation to win the Champions League has had a negative impact on Chelsea's performances this season.
The former Arsenal striker was impressed after watching the Premier League champions defend resolutely in the first leg of their last-16 clash with Barcelona, only conceding a Lionel Messi goal after a mistake from Andreas Christensen as they drew 1-1.
Chelsea have lost to Burnley, Crystal Palace, West Ham, Bournemouth and Watford this season and Wright believes Tuesday's performance proves they have been under-performing in the league.
He says the attitude of Conte, who has appeared frustrated by the club's transfer policy, has had an impact on the players.
Speaking on The Debate, Wright said: "It's all been brought on by Conte. He's not got what he wanted and almost thrown his toys out of the pram a little bit.
"In some ways that has got to the players because he's almost saying 'you're not good enough for what I want to do'.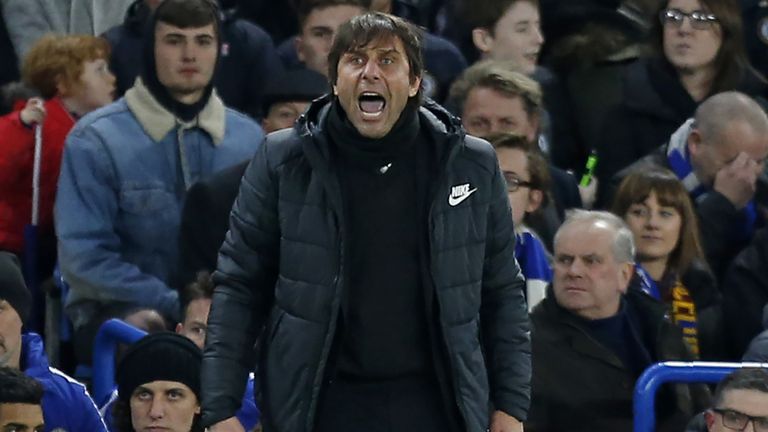 "Something has seeped into the players because when you reel off the names of the teams that have beaten Chelsea, with no disrespect, Chelsea should have beaten them.
"It has been brought on by the manager. He has, for want of a better word, put that disease into the squad and their minds are not right.
"They should have beaten all those teams. They have shown against Barcelona they can defend so well and it was a mistake that cost them in the end.
"That team is much better than they are proving at the minute."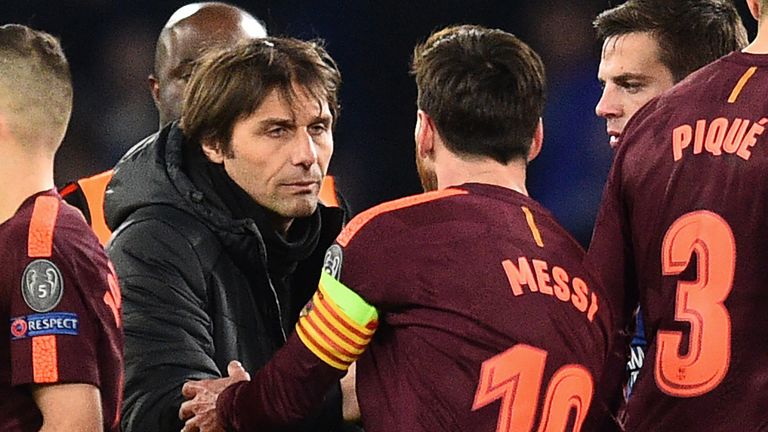 Wright says Conte is desperate to improve his squad because he has never made it past the quarter-finals of the Champions League as a manager and says his frustrations at Chelsea are similar to those he showed when he was at Juventus.
Wright added: "You have to look at Conte's record in the Champions League and he had the same kind of attitude toward the Juventus hierarchy.
"He wanted certain players and didn't get them and didn't think the Juventus team he had was good enough to go as far as he wanted them to go.
"In the end they got rid of him and the team actually got to the final.
"The Champions League, for him, is one that he really needs badly and that might be where all of his anger and frustration stems from because he really needs to make a proper stance in the Champions League."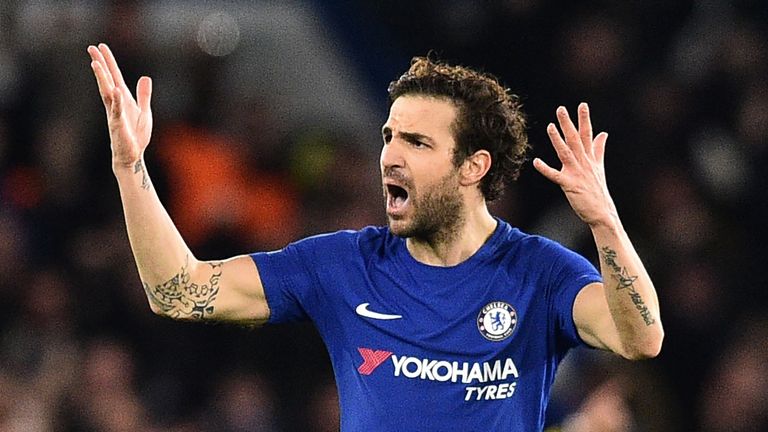 Willian hit the post twice before giving Chelsea the lead on Tuesday night and Wright believes the players will be angry that they are not taking a lead into the second leg at the Nou Camp on March 14.
"To defend like they did for that long against a team of that quality will have taken some real hard work in training.
"I bet they must have done so much hard work and that's why I believe it will be so frustrating for them.
"It will feel like a loss."