Chelsea boss Antonio Conte knows Champions League football 'difficult' to achieve
By Declan Olley
Last Updated: 13/04/18 2:55pm
Antonio Conte admits it will be "difficult" for Chelsea to finish in the top four with the club 10 points outside a Champions League place.
Chelsea have won just one of their last five league games and suffered a damaging defeat to top-four rivals Tottenham at Stamford Bridge earlier this month.
The Blues face the prospect of missing out on Champions League football for the second time in three seasons.
Asked about their chances of a top-four finish, Chelsea head coach Antonio Conte said: "It's difficult, we know this. But at the same time I think we have to try to put a lot in ourselves to try to get points and then to see what happens at the end of the season.
"It's not simple. It will be very difficult to reduce this gap and to take a place in the Champions League but we must try to do this until the end of the season."
Another headache for Conte is the future of goalkeeper Thibaut Courtois who has been linked heavily with a move to PSG.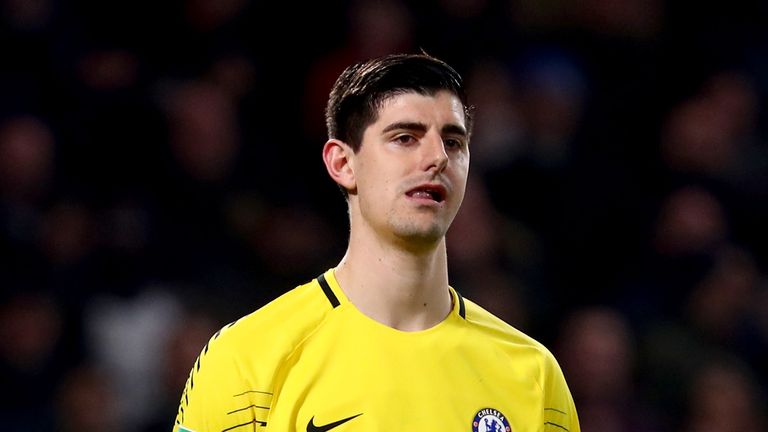 The Belgian international is out of contract in the summer of 2019 but Conte says Chelsea are no closer to agreeing a new deal with the 25-year-old.
"I've been listening to this question [On Courtois' future] for a long time and my answer is always the same," said the Italian.
"We are talking about a really good goalkeeper but this is a problem to solve between the club and Thibaut."