Antonio Conte says he has no problem with Jose Mourinho ahead of FA Cup final
Last Updated: 22/04/18 6:49pm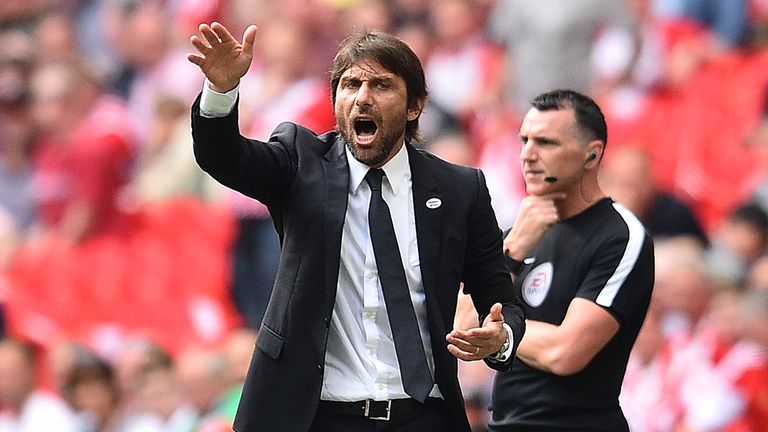 Antonio Conte expects Chelsea to be underdogs when they face Manchester United in the FA Cup final, and says he has "no problem" with Jose Mourinho.
Chelsea reached the final for the second year in a row after beating Southampton 2-0 at Wembley on Sunday.
The match-up with Manchester United will pit Conte and Mourinho against each other again, having verbally sparred and traded jibes during this season.
But Conte said: "With Jose we have clarified the situation, there is not a problem between him and I.
"For sure we are talking about two managers with strong characters, and two winners, when in your mind, your heart and your blood there is the will to win. For sure we want to try to win this trophy, the same way Manchester United will want to.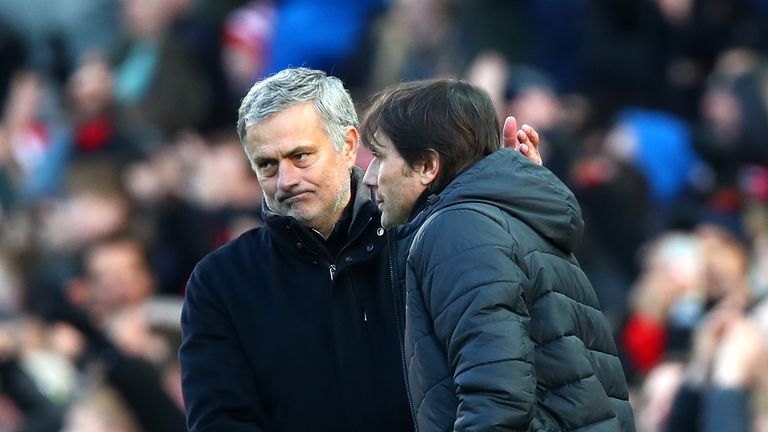 "This final is a game between two great teams. In my mind I can tell you that we played the final last season as favourites [against Arsenal] and this season we will not be favourites, but last season we lost the final.
"I have great respect for United's story and Mourinho's story and I think they have the same respect for Chelsea's story and my story."
Olivier Giroud and Alvaro Morata scored the goals to send Chelsea to the final.
Giroud started the game and netted early in the second half while Morata headed home shortly after coming on as a late substitute.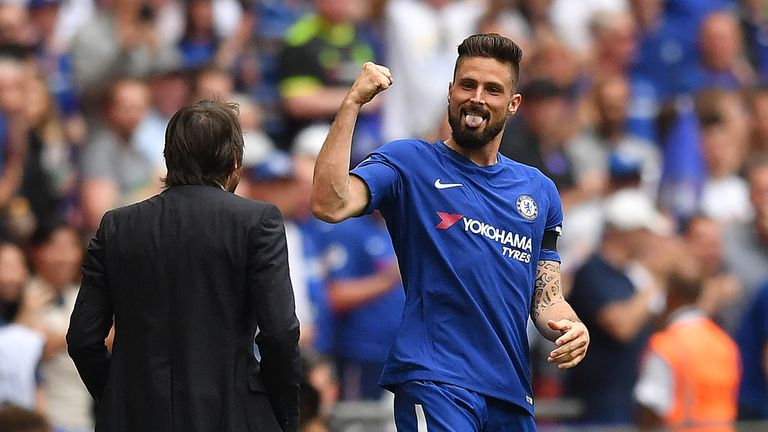 Speaking about Giroud, who joined from Arsenal in January, Conte said: "He has been a good signing for us.
"I needed a player with this characteristics; physically strong to hold the ball up and allow our No 10 to make combinations with him.
"Morata is an important striker and is younger than Olivier. He has less experience and is less strong physically but he is very fast to get into the space.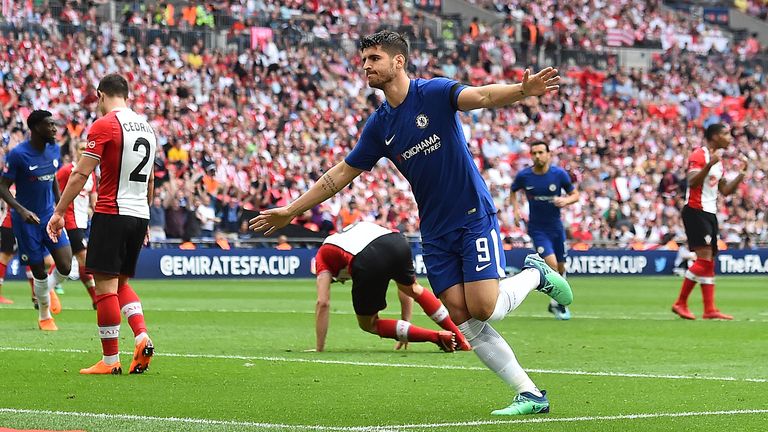 "I am pleased for both because in the last game against Burnley we started with both players and they showed a great link and I am very pleased to see them because I have another option, another card in my hand during the game.
"Today I decided to start with Olivier because I knew we had to play against three strong central defenders, but when Morata came on the impact was impressive."
Conte added: "I think this type of game the most important thing to reach your target, in this case to reach the final of the competition, a second final in a row for us.
"It's very important for the players and the club but I am delighted for our fans. This season they have showed great patience and enthusiasm and push us a lot in every moment. To have this satisfaction is important for them."