Chelsea head coach Antonio Conte says Spurs and Liverpool are in pole position this week
Conte says he is focused on the present rather than thinking about his future
Last Updated: 08/05/18 4:48pm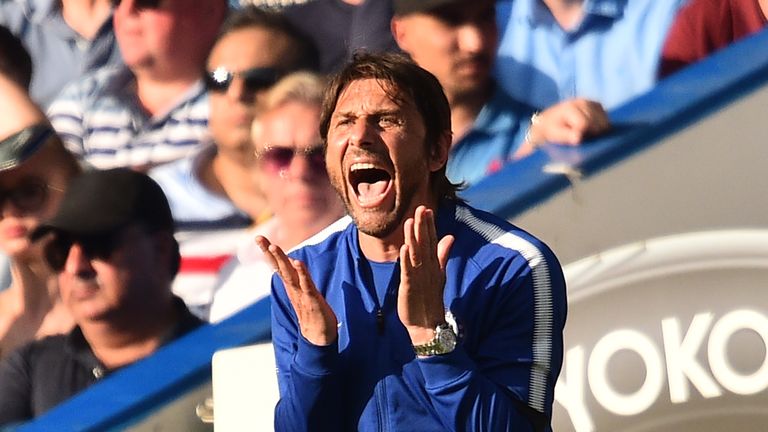 Chelsea head coach Antonio Conte says he does not think there is more pressure on Tottenham and Liverpool this week because they are trying to hold on to the Champions League positions.
Conte says he would prefer to be ahead in the race for qualification rather than hoping for mistakes than other teams - and pointed out that Chelsea led for much of the season when they won the title last year.
Asked if it was easier to be chasing down other teams, Conte said: "Do you think it is easier? I don't think so, I prefer to stay ahead of the other teams like last season.
"Tottenham kept up the pressure but we were able to win many games and to keep the right distance and win the title.
"I think it is easier to stay ahead of the other team because the situation is in your hands."
When it was suggested that it may be frustrating to be on the back foot in the race for Champions League qualification, just a year after winning the Premier League title, Conte said: "For sure, there is a bit of disappointment.
"I think this season we dropped many points in a stupid way - especially in games where we dominated and created many chances but we were not able to score more goals.
"But now there is not time to regret, because we have to play two games and then the FA Cup final."
Chelsea host Huddersfield on Wednesday before a trip to Newcastle on Sunday.
But even if the Blues win those matches to make it six wins in a row, barring a huge swing in goal difference, they will only finish fifth if Liverpool win their last game and Spurs win their last two.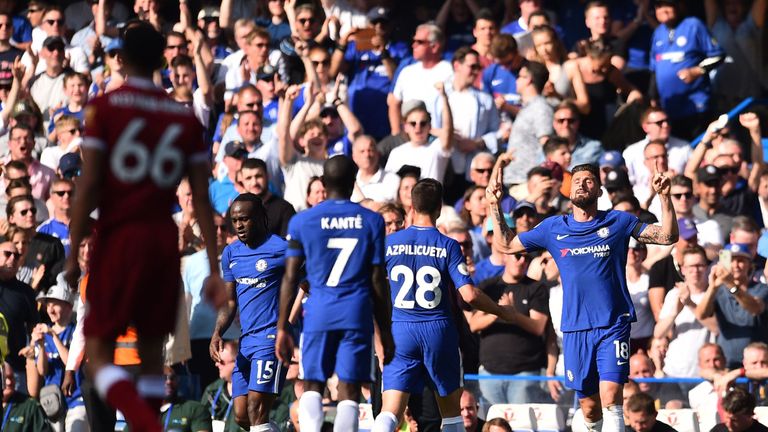 "The only way to put on a bit of pressure is this," said Conte. "We have to get three points in every game and I think in the last month we did this.
"We won three tough away games at Southampton, Burnley and Swansea - and a game at home against Liverpool.
"We are doing our job in the best way to put a bit of pressure on Liverpool and Tottenham.
"But the situation is not in our hands - Liverpool can beat Brighton to reach a place the Champions League, the same for Tottenham, who have two games at home."
There has been much speculation about Conte's future beyond the end of the season and he was also asked if Wednesday's match might be his last game in charge of Chelsea at Stamford Bridge.
He said: "I am very focused on the present and I think that my answer is always the same.
"I am focused on the present and doing my job in the best way.
"Our job is not simple, it is not easy, but the present is finishing the season in the best possible way, because I think our fans deserve this."