Cesc Fabregas urges Chelsea to bounce back against Man Utd in FA Cup final
By Zinny Boswell
Last Updated: 15/05/18 1:30pm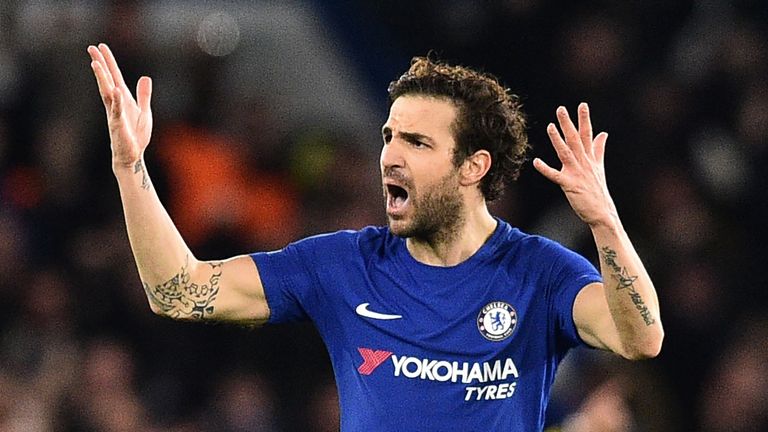 Cesc Fabregas has urged his Chelsea team-mates to bring "the fire" to Saturday's FA Cup final against Manchester United.
Chelsea approach the weekend's Wembley final in faltering form after drawing to Huddersfield and losing to Newcastle in their final two games of the Premier League - ensuring they missed out on the top four.
But Fabregas has demanded Chelsea step up their performance for the big occasion.
"You have to feel the fire inside of you, the hunger you want to show on the pitch and this is something neither me or the coach can bring to the players," said Fabregas.
"The fire - you have it or you don't have it and on Saturday we have to make sure everyone is on top of their game.
"It's the first day we are back training since the Newcastle defeat, obviously we need to play much better but I'm 100 per cent sure we don't even have to say that.
"But, it's a final, it's a big game and I feel that normally in those games you shouldn't have to motivate players to play football because we do what we love and we always have to do it 120 per cent.
"It's a final against United, on a big stage at Wembley, the last game of the season, you just have to go all for it."