Antonio Conte was sacked by Chelsea for his alienation of several players and a complete breakdown in communication with the club's board, Sky sources have claimed.
An acrimonious six-month stand-off now looks set to move to the law courts following Conte's dismissal on Thursday by the club's chairman Bruce Buck at their Cobham training ground.
Chelsea believe Conte's behaviour effectively breached the terms of his contract as manager. The club confirmed his departure on Friday morning.
Conte's text message last June to Diego Costa, informing the striker he was not in his plans, is expected to become a key piece of evidence as the club build a case against the Italian.
Conte's lawyers will dispute the claims made by Chelsea and have begun the work of securing his £9m payoff, due for the remaining final year of his three-year contract at Stamford Bridge.
Sky Sports News understands Chelsea attempted to find a negotiated settlement with their manager on repeated occasions this summer.
The two sides were unable to settle on either a financial package, or the scheduled payments dates for that settlement.
Sarri appointment in next few days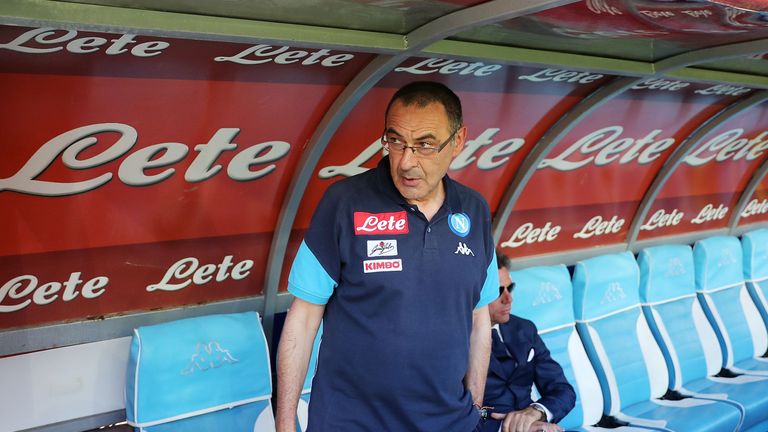 It is also understood there have been significant developments in discussions with Maurizio Sarri and he could be appointed as Conte's replacement in the next few days.
Behind the scenes, Sky Sports News has learned Chelsea will keep Paolo Bertelli, one of Conte's key fitness coaches, who will now join Sarri's backroom staff.
The club would also like to have kept goalkeeper coach Gianluca Spinelli, who has chosen instead to join Paris Saint-Germain, where he has a long-standing relationship with Gianluigi Buffon.