Roman Abramovich's representatives have vehemently rejected claims made by a Swiss publisher following a lengthy legal battle which resulted in the Chelsea owner being denied Swiss residency earlier this year.
Tamedia alleged in a newspaper article on Tuesday that the Russian had his Swiss residency application rejected because he posed a risk to public security and reputational risk.
They also allege that Swiss police reported that Abramovich was "known for suspicion of money laundering" and that assets are "at least of illegal origin".
Sky Sports News contacted Abramovic's camp for comment on the allegations. Attorney Daniel Glasl said: "We are extremely disappointed by the release and publication of confidential information from Swiss government files regarding Mr Abramovich, which occurred in clear violation of Swiss criminal law and Swiss data protection laws.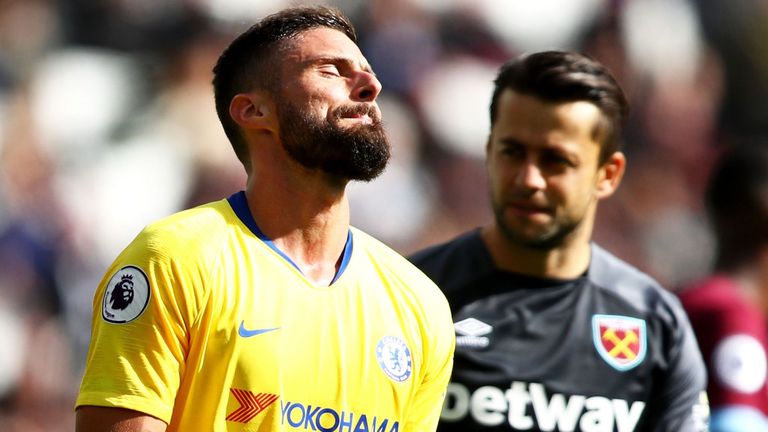 "We have filed a request for correction of facts to the Swiss Federal Police and will be filing a criminal complaint against unknown persons responsible for dissemination of this confidential information. We also reserve our options for addressing this breach in court.
"Any suggestion that Mr Abramovich has been involved in money laundering or has contacts with criminal organisations is entirely false. Mr Abramovich has never been charged with participating in money laundering and does not have a criminal record. He has never had, or been alleged to have, connections with criminal organisations."
As tensions have risen between the UK and Russia following the Salisbury poisoning, earlier this year Abramovich ran into problems while renewing his UK Residency visa. In May, he became an Israeli citizen.
Chelsea postponed plans to redevelop Stamford Bridge that month and denied reports over the summer that he was looking to sell the football club.