Cesc Fabregas wants to sign new Chelsea deal and play under Maurizio Sarri
Fabregas says: "I feel sensations under Sarri that I never thought I would feel again."
Last Updated: 06/10/18 8:59am
Cesc Fabregas says he wants to sign a new deal at Chelsea and play under head coach Maurizio Sarri "for a long time".
The 31-year-old playmaker featured under Arsene Wenger at Arsenal, Pep Guardiola at Barcelona and Jose Mourinho and Antonio Conte at Chelsea.
But Sarri, a 59-year-old heavy-smoking former banker, has inspired Fabregas, whose present contract expires at the end of the season.
"I wish he came a bit earlier to be honest, it's a little bit late now in my career. Definitely I'm very happy with him," Fabregas said.
Sarri's love affair with London
"I'd love to stay at the club. I've been very happy for the last four years and a half, we've had great success, won many things.
"I feel I still have a lot of football left in me but it is now up to the club."
Jorginho followed Sarri from Napoli to Chelsea, displacing Fabregas as Chelsea's central midfield pivot. But with Chelsea hoping to do well in all competitions this season, Fabregas can have a key role.
Fabregas, who played in Thursday's 1-0 Europa League win over Hungarian champions Vidi, said: "Everything goes through me. This is what I like. I feel sensations under Sarri that I never thought I would feel again.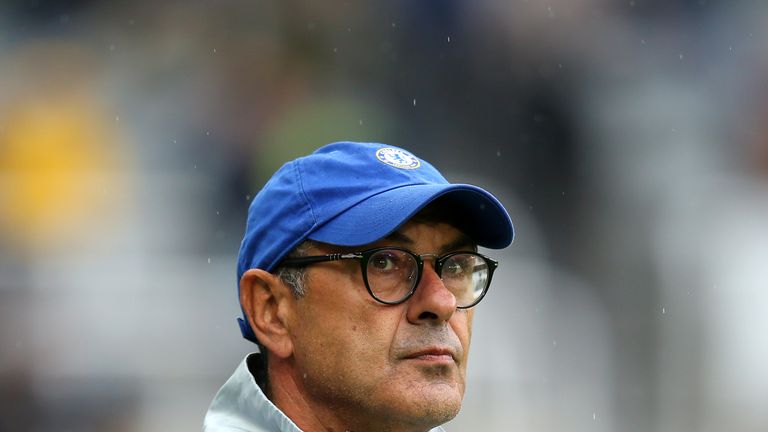 "Touching the ball 100 times, all the play going through me or Jorginho is a very important role for him, I'm learning it, I'm very passionate about it as it's very interesting.
"The way he sees football is something that maybe in the future if I become a coach I think I'll do something very similar to what he does. It's what I like and how I see football.
"I'm learning a lot from here, it's really interesting how he works and I'm really looking forward to working for a long time with him."
Alvaro Morata was on target for only the second time this season in Thursday's win, having earlier missed a number of chances.
Fabregas added: "He was stressing out a bit so the goal will do him a lot of good.
"I know that he suffers as he cares a lot. His attitude is spot on and he always tries his best. We are delighted and hopefully this is the first of many."
Sky Live: Southampton v Chelsea
Sarri made eight changes for the Vidi clash, with Ruben Loftus-Cheek making his first start of the season on the day he missed out on a place in the England squad.
Sarri reckons Loftus-Cheek, who played at the World Cup, will benefit from intensive training with Chelsea after recent injury issues.
The Italian said: "I think in this moment for the player it's better to stay in Cobham. At the moment for him it's very important to have a lot of training.
"In the last three, four weeks, he hasn't been training a lot. I think now it's better for him to stay to work."