Gonzalo Higuain's loan to Chelsea has moved a step closer with AC Milan and Genoa meeting on Tuesday to finalise the sale of Krzysztof Piatek, according to Sky in Italy.
Milan will pay Genoa in the region of £31m for Piatek plus bonuses linked to qualification in the Champions League.
The completion of the Piatek deal will then allow Gonzalo Higuain to tie up his move to Chelsea.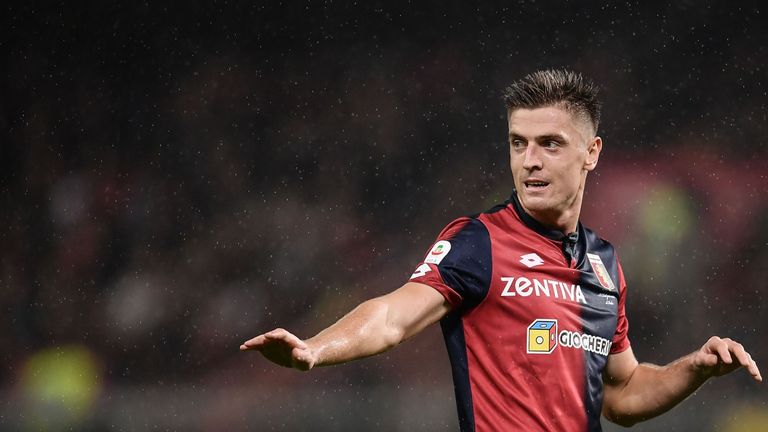 The clubs have already agreed terms on a loan deal until June with an obligation to renew it for another 12 months upon certain conditions.
Sky in Italy reported on Sunday that Higuain, who is on loan at AC Milan from Juventus, has agreed to move to Stamford Bridge until the end of the season.
It will allow him to rejoin his former head coach at Napoli, Maurizio Sarri.


AC Milan head coach Gennaro Gattuso says he "accepts" Higuain's decision to leave after dropping him from their squad to face Genoa on Monday.
"I accept his decision," said Gattuso on Sunday. "Surely he could have done more and maybe we could have helped him fit in better.
"I want to be honest with you all. We had a poor training session today due to all these rumours. We spoke after the training session and I did not consider him ready for this game."
Any deal for Higuain would see Alvaro Morata leave Chelsea. The Spaniard, who joined from Real Madrid for £57m in July 2017, is close to completing his move to Atletico Madrid.