Maurizio Sarri says Chelsea "played their football" as they secured their first away win of 2019 with a 2-1 Europa League last-32 first-leg victory in Malmo.
Sarri wanted a reaction from his side after they were beaten 6-0 by Manchester City in the Premier League on Sunday and said in previous weeks Chelsea were "not playing their football", inferring his style of play was either not being listened to or used effectively
The result puts Chelsea ahead in the last-32 tie - with the second leg next Thursday at Stamford Bridge - and Sarri was generally happy with the evening's work.
He said: "Today, we played our football. We need to move the ball more forward and back. In the last period, we had a problem about up and down - 4-0, 5-0, 6-0 - we needed to have continuity and consistency.
"We need to have the right application. If you have a bad mental application in England you can lose three or four matches. We need to have consistency. It is not easy, but we have to try.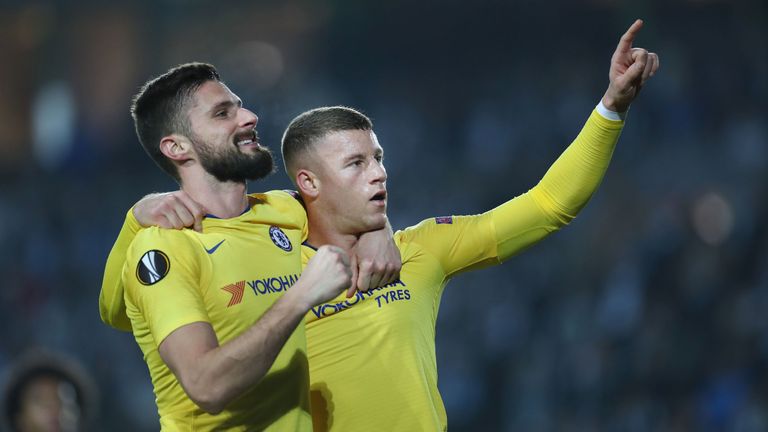 "I am happy because we played in a good level of confidence. It wasn't easy after the last match. We moved inside our box, we played very well. We risked only on set pieces. We could score more I think, but we conceded a goal on a mistake.
"The level of application was good, we made a material mistake. I think we could win better. We had three or four goal opportunities. We could kill the match. It wasn't easy to have this confidence."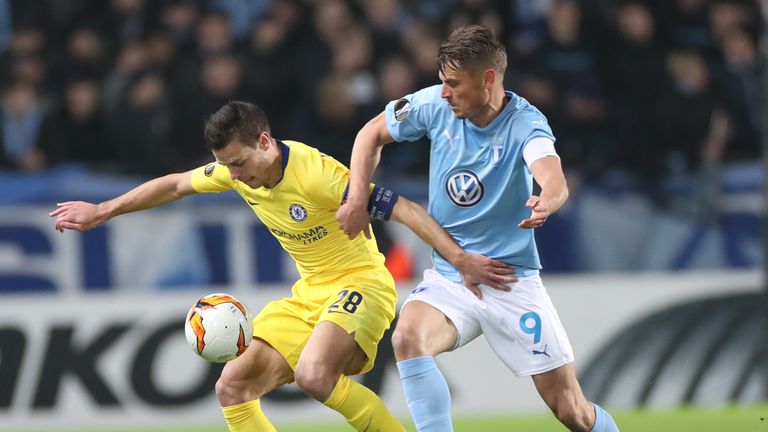 Malmo are in the knockout rounds of the Europa League for the first time and there was a party feel at the Swedbank Stadion, which Sarri likened to his former club, Napoli.
He added: "The atmosphere was like a little Naples. They are usually 50,000, it was wonderful. They are a physical team and you have to gain the qualification.
"We have to play and they are very compact. They didn't surprise us, I knew them well. I saw their Europa League matches and in their pre-season."