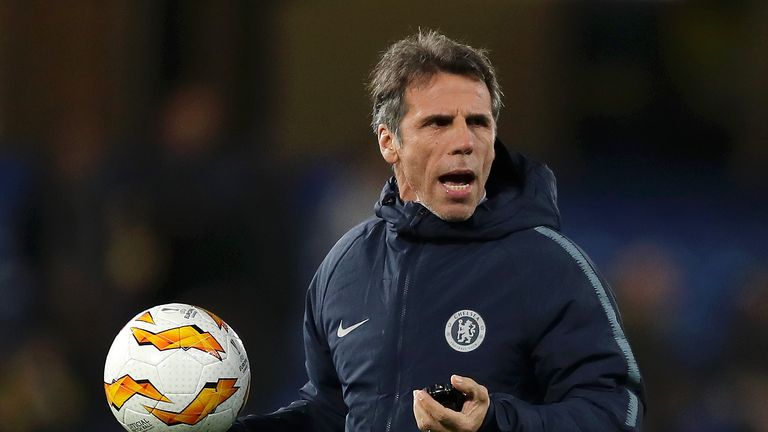 Chelsea assistant coach Gianfranco Zola says Monday's FA Cup tie with Manchester United marks the start of a crucial period in their stuttering season.
The inconsistent Blues host United in the FA Cup fifth round on Monday, followed by a Europa League second leg with Malmo and a Carabao Cup final against Manchester City, live on Sky Sports.
Maurizio Sarri's men then welcome London rivals Tottenham to Stamford Bridge in the Premier League hoping to boost their chances of a top-four finish, following recent thrashings at Bournemouth and Pep Guardiola's City.
"We know that it's a crucial moment. It's very challenging, I think the key will be to face each task by only thinking about that task.
"The first one is going to be United and we come into this game after a good performance in the Europa League. It's a good challenge, it's actually what we need to do right now.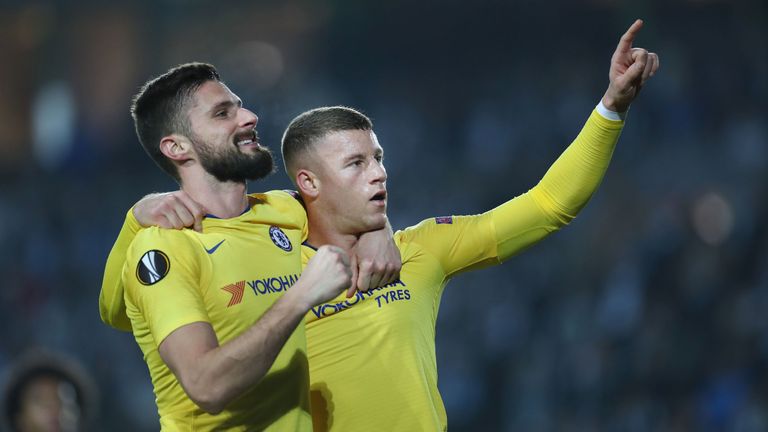 "Nobody is pleased when you lose games the way we have recently. The players, the coaches, everyone knows it is a moment where we alternate the results.
"We go from one very good performance to [bad] and this is something we don't like. We know we have to be consistent.
"It's important everyone understands the situation and is working on it."