Chelsea head coach Maurizio Sarri says he has not spoken to owner Roman Abramovich or director Marina Granovskaia this week regarding his future.
The club's hierarchy are understood to be concerned about recent performances and results, with the players booed off the pitch following Monday's home loss to Manchester United in the FA Cup.
"I have to think I will be the manager of Chelsea for a very long time," said Sarri. "Otherwise I cannot work.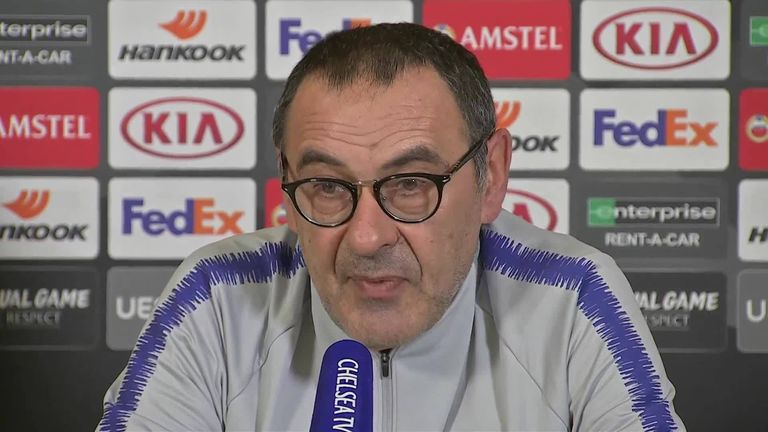 "I am not sure [if I will be here for a long time] but I have to think this. I want to work with a long-term target.
"Of course, in this moment it's very difficult to think we're able to win three, four matches in a row. As you know very well in football, everything can change in one day.


"I think we need, first of all, a good performance, a good result and with more confidence, we are able to do anything."
Sarri says Chelsea's congested fixture list has made it difficult to find solutions to their current malaise, but he refused to blame the 4-3-3 'Sarri-ball' system which was ridiculed by the home supporters on Monday.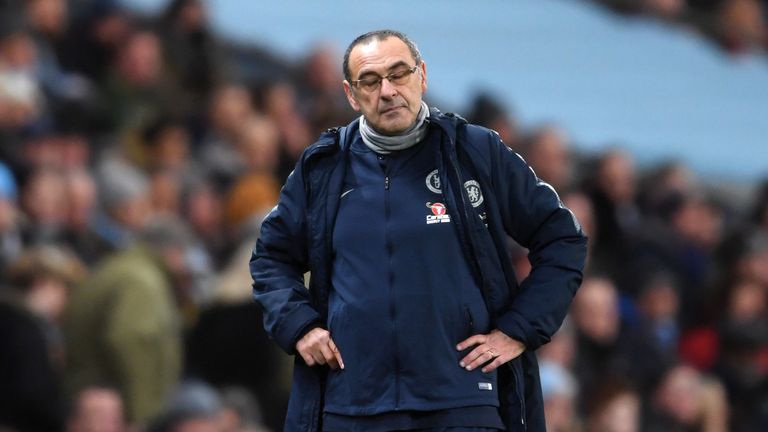 "The system is a false problem," he said. "I know very well that when we lose I have to put a striker on the pitch and when we win I have to put a defender on the pitch, but I want to see the football in another way."
Much of the criticism aimed at Sarri has been for his persistence with N'Golo Kante as an attacking midfielder instead of a holding role.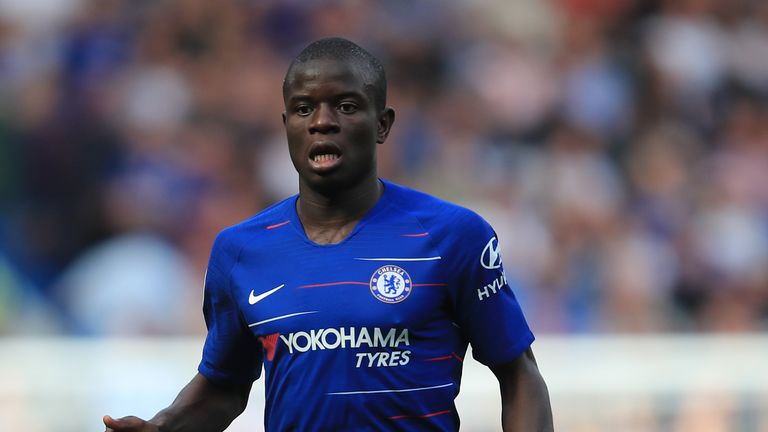 "It depends on how you see football," said the Italian. "In that position I want to a player able to move the ball very fast. This is not the best characteristic of N'Golo.
"He is very useful for us but this one is not his best characteristic."
When it was pointed out that Kante won a World Cup and two Premier League titles while playing as a holding midfielder, Sarri replied: "But in another system."