Jimmy Floyd Hasselbaink says the transfer ban imposed on Chelsea makes it even more imperative that Eden Hazard signs a new deal.
The Premier League side have been banned from signing players for two transfer windows, after being found guilty of breaching rules about signing minors by FIFA.
The club have appealed the decision but, if it is upheld, a team who have consistently been active in the transfer market under owner Roman Abramovich will find themselves unable to strengthen their squad.


To complicate matters, Hazard - who has helped the club win two Premier League titles - will become a free agent in the summer of 2020 unless a new contract can be agreed.
Asked how important the transfer ban would make Hazard to the club, former Chelsea striker Hasselbaink told Sky Sports: "Even more so, because they can't replace him, or even get somebody who they can work on to become as good as Hazard.
"I know they have already bought (Christian) Pulisic [from Borussia Dortmund], but they will need to add more if they lose Hazard.
"It is about Hazard believing in Chelsea - and them persuading him to sign a longer contract and believing in the club."
Hasselbaink - who made well over 100 appearances for Chelsea between 2000 and 2004 - thinks the transfer ban will benefit some players at Stamford Bridge.
"It is not great news for Chelsea, especially with how things are going at this moment in time," he said.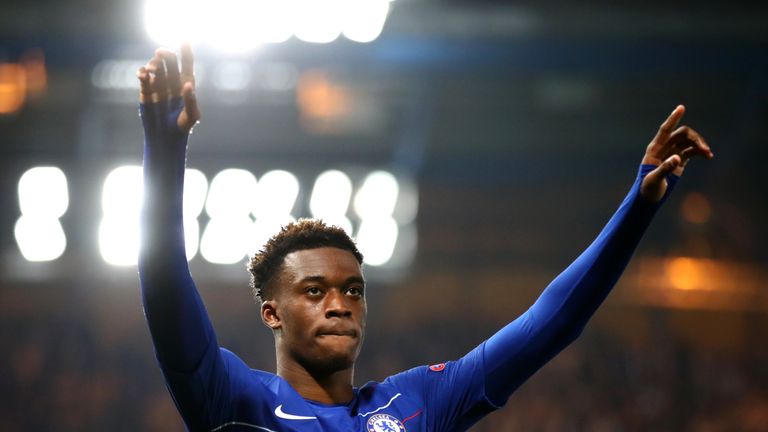 "Chelsea need to strengthen the team but, on the other hand, you can spin it - it is, in a way, good news for the younger players.
"For Callum Hudson-Odoi and also for (Ruben) Loftus-Cheek, who now will get chances.
"They [Chelsea] will have to look at their youth if this is ban is upheld."