Maurizio Sarri appeared to be overruled by his own goalkeeper Kepa Arrizabalaga during a remarkable and bizarre finish to Chelsea's Carabao Cup final defeat to Manchester City.
With the game goalless and deep into extra-time, Kepa seemed to be struggling with cramp and Sarri readied substitute 'keeper Willy Caballero to come on for the final moments and the approaching penalty shootout.
However, when Chelsea went to make the substitution, Kepa refused to come off the pitch and insisted he was fit to continue, despite Sarri trying to complete the change regardless and imploring his player to leave the field from the touchline.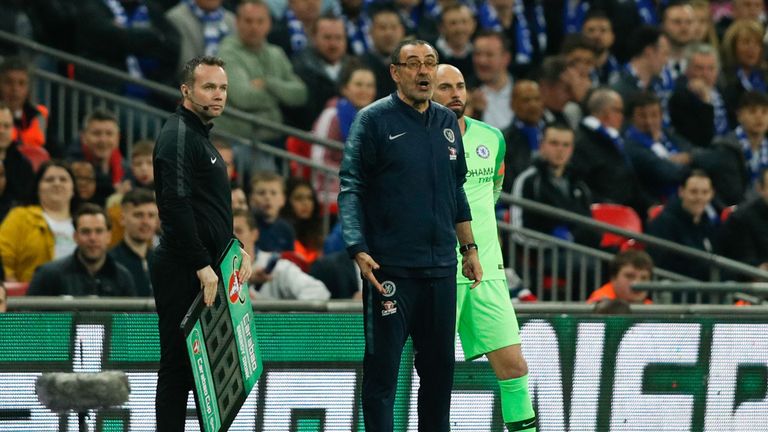 The situation escalated as referee Jon Moss was forced to ask Kepa to leave the field himself before going over to Sarri to ask for the manager to make a decision on the substitution.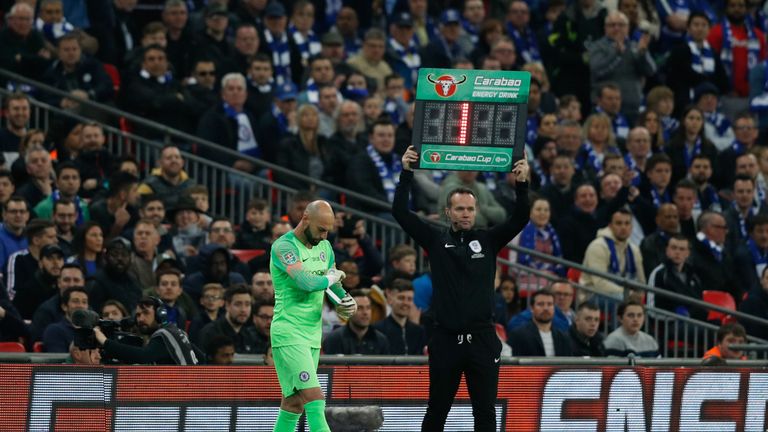 The Chelsea manager eventually allowed Kepa to stay on before storming back to his dugout, slamming a water bottle into the floor and then marching off towards the tunnel.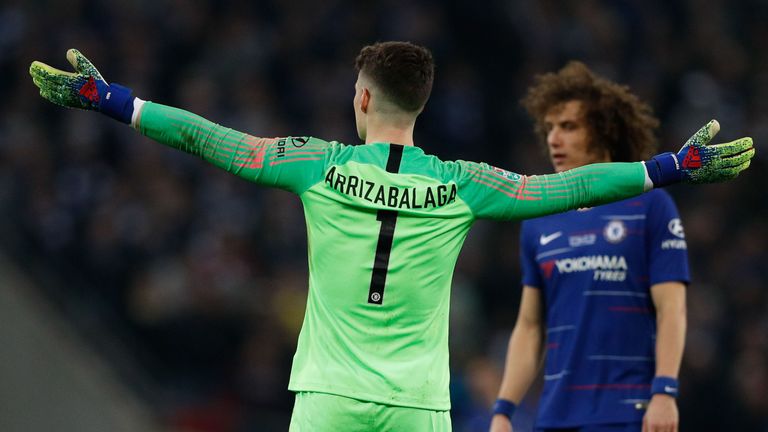 Sarri then turned on his heels and returned to his technical area, but was clearly incensed by having his authority undermined in such a public way.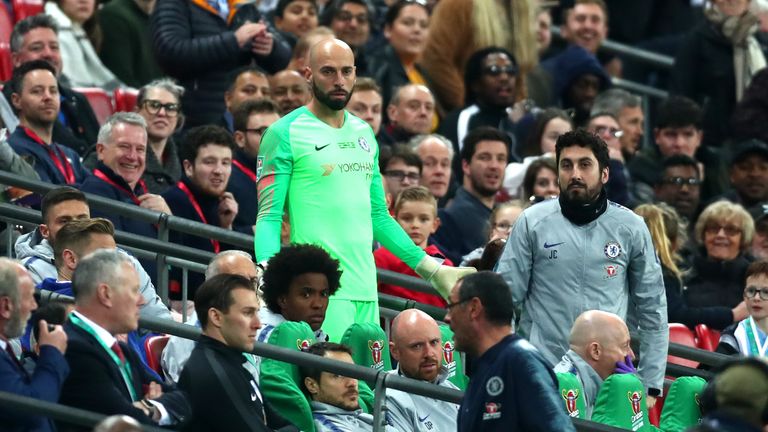 After the final whistle, Sarri appeared to clash with Kepa and then Chelsea captain Cesar Azpilicueta before trying to offer some words of motivation to his team before the shootout.
In the shootout, Kepa allowed Sergio Aguero's poor penalty to pass underneath him before saving from Leroy Sane but could not prevent Chelsea suffering defeat.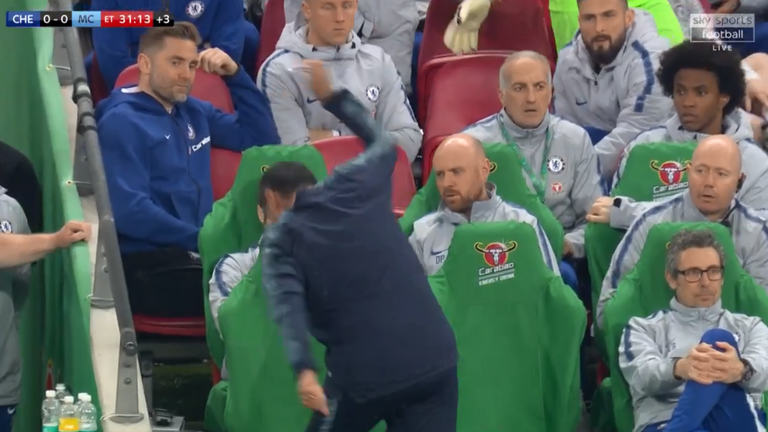 "It's certainly not the end of it. It's a cloud over a really good Chelsea performance," said former captain John Terry.
"I think once the number goes up you have to come off. As a player you have to show that respect and come off. I get it that he doesn't want to, he's in the final, he's played well, he's doing well, if he's told the physio and the medical department he's ok…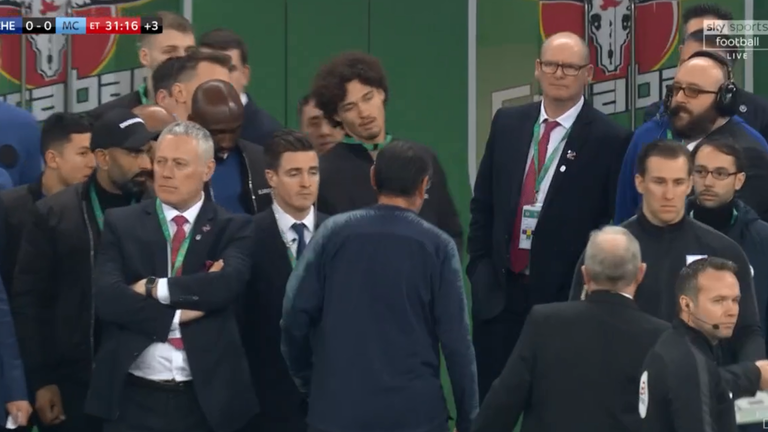 "I can get his frustration but you deal with that after."
Jamie Redknapp was equally stunned by the incident and also backed Sarri. "I thought I'd seen it all in football," said the Sky Sports pundit. "I feel sorry for the manager. It's such a difficult situation for him."