Chelsea set for verdict on transfer ban appeal in December
By Sky Sports News
Last Updated: 21/11/19 7:48am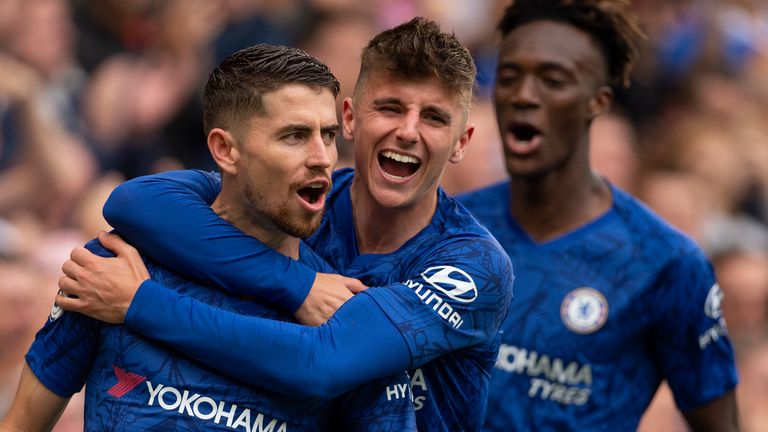 Chelsea expect to find out within 14 to 21 days whether their appeal to overturn a FIFA transfer ban has been successful.
The Court of Arbitration for Sport (CAS) said after a hearing on Wednesday that its ruling is expected in the first half of December.
The month-long transfer window for English clubs opens on January 1, with the Blues having already served one of its two-transfer-window ban on registering new players.
Chelsea is challenging verdicts by FIFA's disciplinary and appeal committees that the club violated 150 rules on the transfers of minors. Those cases involved about 70 players.
Chelsea also broke rules prohibiting third-party influence on players, for which FIFA imposes a fine of just under £500,000.
The club has denied wrongdoing.
FIFA handed down a two-window transfer ban to Chelsea in February, meaning they were unable to sign any new players in the summer transfer window, and will not be able to bring in anyone from another club in January either.
The game's world governing body found Chelsea guilty of breaching two of its regulations on player transfers, specifically regarding bringing in U18s and 'third-party influence'.
Chelsea were found to have committed 150 breaches concerning almost 70 academy players, including claiming they were trialists and had not played in official games for the club's youth sides - but one was found to have participated in 75 games across a three-year period.
The club also had their first appeal thrown out by FIFA's appeal committee in April, when it was criticised for "inexcusable" breaches of the regulations.
Follow the January transfer window on Sky Sports
As we approach January, the transfer rumour mill is already hotting up - for Chelsea as much as anyone else.
Keep up with what's happening across the Premier League and beyond on skysports.com, through our Transfer Centre blog providing the latest news and rumours on comings and goings 365 days a year.
There's also a range of further coverage and club-by-club updates to make sure you don't miss out on any transfer talk ahead of the window opening on January 1.